Your cadaverous pallor is looking quite nice this fall season! Bring an aura of foreboding into your own home this Halloween with these festive ideas from D23. Plot the pumpkins, layer the lights, and scare up these ideas to bring the chills to your mansion all month long. Of course… there's always my way…
Catch Up on Disney Creepy Classic Flicks
D23's got plenty of creepy classic movies to get you to bug out. Disney+ is home to plenty of eerie selections like Return to Oz… the more nightmare of all nightmare fuel. They'll be releasing a Disney Halloween weekly pick on Instagram and Twitter. All you have to do is hit play… if you DARE!
Peep the D23 Mousequerade Costume Contest
D23's Mousequerade goes virtual this year, with Disney fans sharing homemade creations for a chance to be crowned the creepiest or most creative of all. They will have a special presentation on Halloween night with the top ten costumes! The costume contest invites all D23 members to create their own Disney-themed costumes. A panel of celebrity judges will deliberate and select the winners. Judges will choose the winners based on costume quality, craftsmanship, originality, innovative use of materials, and theme relevance.
Watch Huluween
Hulu has a strong Disney and ABC connection, so there will be plenty of spooky Hulu originals and Halloween content to digest. They have a whole Huluween hub for "hand-picked collections of Halloween content—sorted by scariness level, so if you're in the mood for a not-so-scary stream, you'll know exactly what to watch." 2020 brings five new Hulu original series and films. Find more at huluween.com.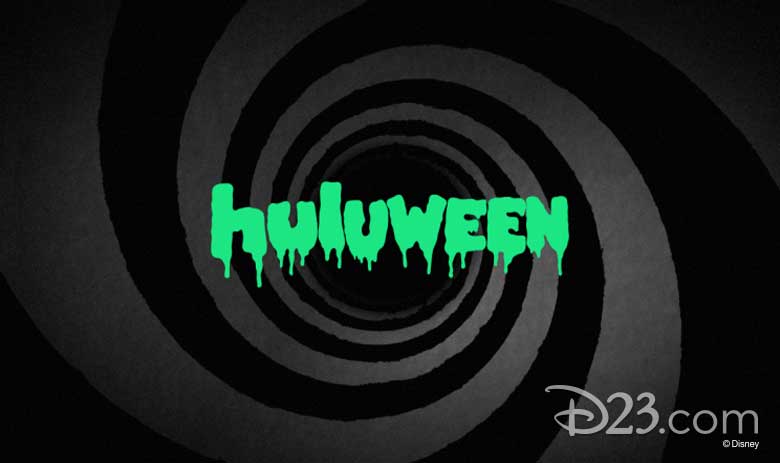 31 Nights of Disney Halloween on Freeform
The grown-up Freeform still likes to hang loose with a bit of family fun each fall. The ever classic 31 nights of Halloween airs several coveted classics each night, like Monsters Inc. to Hocus Pocus. They've got a fun trailer of what to expect this year, as well as a full schedule of your favorite specials.
Create your Own Not So Scary Halloween Party
We've got plenty of haunted ideas to share with your coven at home. Whip up your own Halloween party, not so scary style, for fun away from "home!" The Disney Parks Blogs has all the ghoulish delights you need to scare up the Halloween fun we know and love from Disneyland and Walt Disney World. Check out their "Halloween at Disney" page to see what fang-tastic activities they've summoned.
There's also an opportunity to watch Walt Disney World's Disney's Not-So-Spooky-Spectacular from years past or dig the Cadaver Dans as they croon in creepy style. D23 also shares with us, "Disney Parks Blog has also compiled a list of favorite Halloween recipes you can cook up to taste the magic of Disney Parks from home." The Pumpkin King Jack Skellington cookies are a crowd pleaser! Have fun baking and decorating this Disney Halloween treat any time of the year. Click here for a print-at-home version of this recipe.