Baby Yoda came and went while stealing the hearts of many on and off the screen.  The Child from The Mandalorian has been so adored since he made his debut in the series last November.  Since then, cute merchandise has been dropping all over from Disney to BoxLunch, Target, etc.
As soon as new Baby Yoda merchandise hits the shelves both in stores and online, they're flying off of them.  There's no surprise there!
The Mandalorian recently picked up 15 of the 145 Primetime Emmy Nominations that The Walt Disney Company brands received for 2020. That's the most out of any of the other television series for Disney.  The title character himself is, of course, very popular himself, but Baby Yoda definitely played the part well to steal the show.  Much of the storyline revolved around the relationship of the two after all.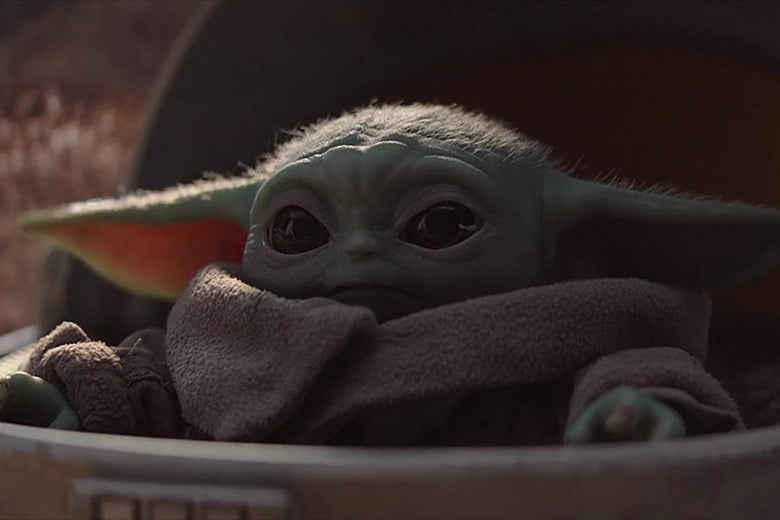 Baby Yoda in His Pram
While Disney and Star Wars fans patiently await the release of the second season in October, many are trying to fill the void of awe-worthy personality. Many scenes from season 1 of The Mandalorian included Baby Yoda in his Pram, or as many people know it, his space crib pod.  There are quite a few items that have launched which includes The Child in the Pram like tumblers, apparel, figurines, Popsockets, and etc.  Now BoxLunch has launched The Child in the Pram in the likes of a faux succulent planter and mood light!
Both items run for $19.90, but with the 30% off site-wide sale going on right now it's dropped the price down to $13.93.  The faux succulent planter is currently showing as sold out.  With it being such a new item and selling out so quickly, we're hoping that they'll restock this item soon so that we can get our hands on one for the office desk too!
More Baby Yoda Merchandise
Maybe succulents and mood lights aren't your thing.  That's okay, because there are a ton more items available for all kinds of Baby Yoda lovers!  Check out more Baby Yoda merchandise below.
Wall-E BoxLunch Faux Succulent
But if succulents are your thing, here's another good one to check out on BoxLunch.  Have your watched the Pixar animated film, Wall-E?  If you have, you'll remember him caring for a little plant in a boot from a planet humans thought was uninhabitable anymore.  BoxLunch launched a faux succulent replica of that for $19.90 and it's really stinkin' cute!