When we visit the Disney Parks, many of us as Guests are so consumed by the magic of the parks that sometimes we forget how much actually goes into making that magic. 
Since the events of 2020 has completely thrown a wrench into everyone's plans, we're starting to see the little details of Disney magic that makes the atmosphere of the Disney Parks so special.  Not only that, but there are now even more details that go into keeping the magic alive.  Cast Members have shared their feelings on returning to work over a union Zoom call, in interviews, and now union leaders are sharing their thoughts.
It's been a couple weeks since the start of the phased reopening of Walt Disney World Resort, we're now hearing from union leaders who represent thousands of the Cast Members who work at the Disney World theme parks. 
In an interview with the Business Insider, union leaders who were involved in the discussions of the reopening of the parks spoke out about their thoughts on how Disney has been handling the new measures to protect the well-being of all Cast Members and Guests.  Making magic is so important to these Cast Members, but it's also a priority for them to feel safe in their work environment. So in negotiations prior to returning to work, unions asked for leniency from Disney on missing days in case of illness.
Unite Here! Local 362 — a union that represents Walt Disney World Cast Members like park greeters, attractions workers, and custodians — helped with the planning and implementation of new health and safety measures such as social distancing and sanitization.  Their work isn't finished now that the parks have reopened, though.  They continue to collect feedback from Cast Members to adjust health and safety protocols and procedures as needed. 
For example, the union took feedback from Cast Members that led to a newer guideline that stops Guests from eating while walking. Unite Here! Local 362 president Eric Clinton said, "To their credit, Disney is being very responsive."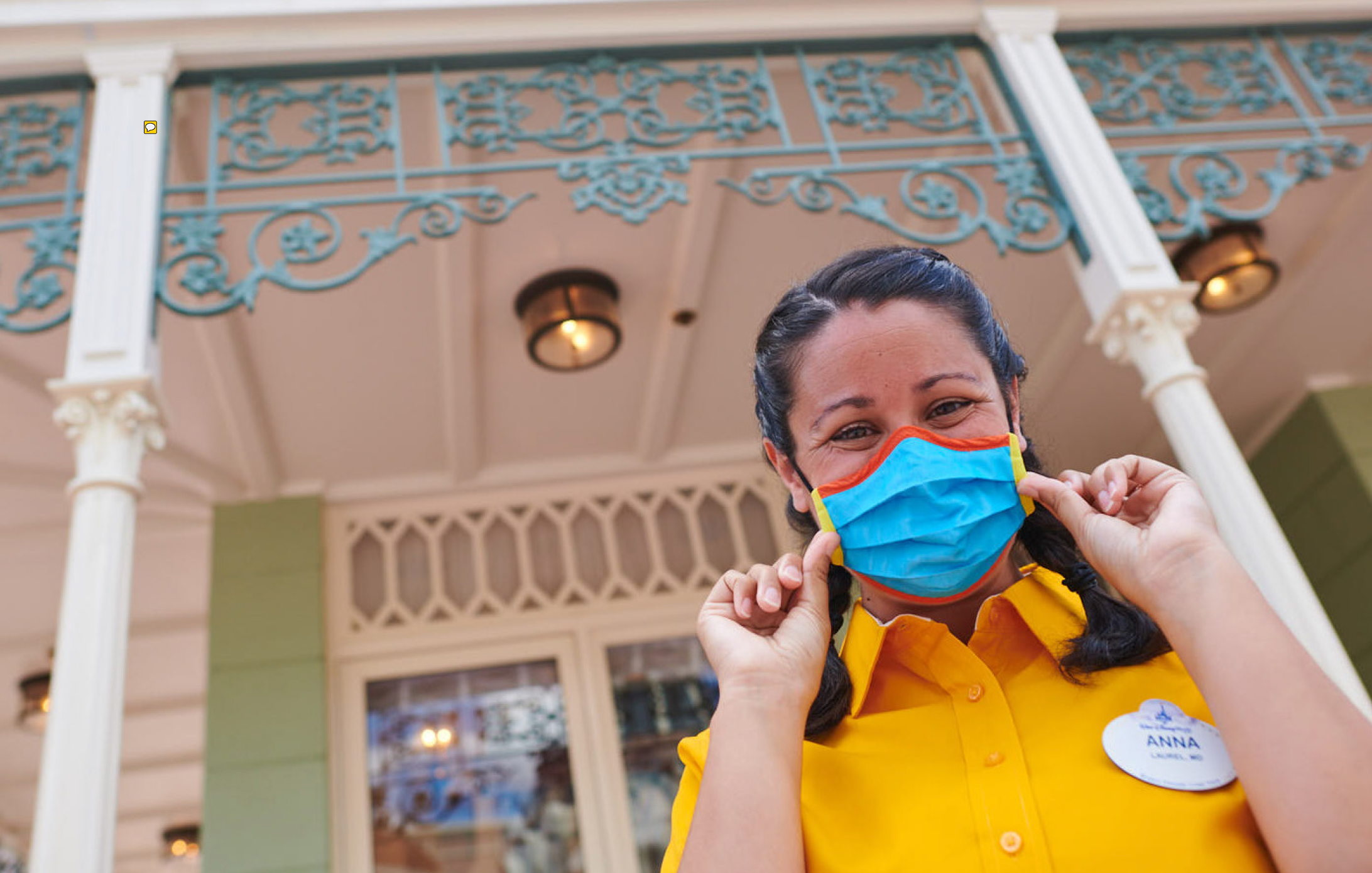 Entertainment is largely still unavailable at Walt Disney World as negotiations are still happening to find a safe work space for entertainment Cast Members to return.  Paul Cox, who is the president of IATSE Local 631 — a union that represents stagehands and show technicians — was also involved in negotiations for the reopening of the parks. 
Cox shared his thoughts on the safety of returning to work as he also works as an entertainment technician at Disney's ESPN Wide World of Sports and has been back to work for a month with the NBA season there.
"There's trepidation involved.

But I do believe that it is as safe as possible given the current circumstances.

I feel safer going to work than I do going to Publix."
Bill Coan, CEO of entertainment solutions and technology company ITEC and a former attraction development for Walt Disney Imagineering said, "I would say that it's a significant success," about the reopening of Walt Disney World.  ITEC was involved with developing health and safety solutions for for theme parks to reopen which contributed to the measures that Walt Disney World has taken.
Though many Cast Members are comfortable returning to work, they've now been challenged with creating magic is new ways, as it was simpler before enhanced health and safety measures were put in place.  Some Cast Members have yet to return to work, and many of those who have are feeling fortunate, but bad for those who don't have the same luck. 
It's important to remember when visiting the Disney Parks that these Cast Members are trying very hard to help you have a magical day, so help them out by being kind.  Kindness is like pixie dust, and it will help keep the magic flowing through the parks.