As we've just heard, the live action Mulan film has been delayed from release indefinitely.  With movie theaters still closed in many places, the Walt Disney Studios is trying to figure out the best way to give us a great experience of this film.  Since we aren't able to enjoy this new version of Mulan, let's take the back to the original one, and the star behind the film.
NEW: Mulan or May? Disney Legend @MingNa Wen predicts who would win in a battle—plus, talking the final season of Marvel's #AgentsofSHIELD and being a Disney geek: https://t.co/kwObHH9zKO #D23InsideDisney
Spotify: https://t.co/AMQLO0IEyr
Apple Podcasts: https://t.co/x9Tlf6Crpp pic.twitter.com/HM1aluiOMW

— Disney D23 (@DisneyD23) July 23, 2020
Ming-Na Wen
Ming-Na Wen was the voice that brought Mulan to life in the original film back in 1998.  Last year, she was inducted into the Disney Legends Hall of Fame not only as the voice of Mulan, but also for her role in Marvel Agents of S.H.I.E.L.D. as Agent Melinda May. 
During her introduction, it was also announced that she would be on the now super popular Disney+ series, The Mandalorian.  As the final season of Agents of S.H.I.E.L.D. is currently airing, Wen was asked questions in a D23 interview on both roles as Mulan and Agent May.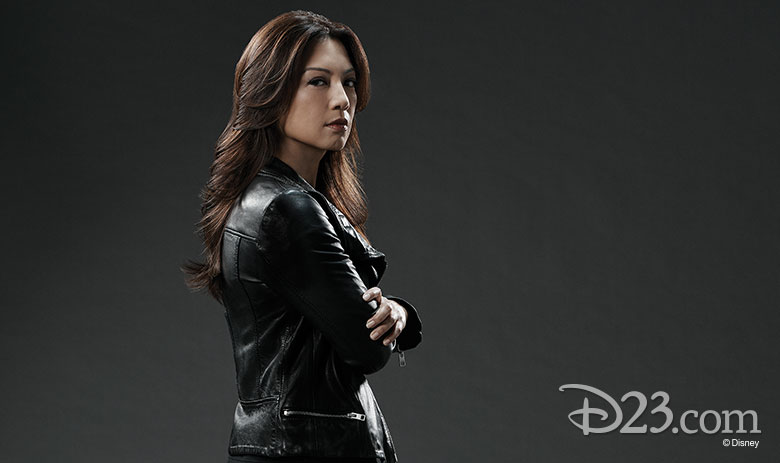 Marvel Agents of S.H.I.E.L.D.
With the Marvel Agents of S.H.I.E.L.D. coming to a close soon, Wen looks back on her time as Agent Melinda May. 
She's done stunts of her own that she didn't think she could do, played parts of her character that were very difficult and different from who she is, and supported a fellow cast member who took on the role of Director in an episode this final season.  She shared in the D23 interview that her favorite episode of this final season though was set in the 1950's time period, wearing the pilot's outfit from that era, and representing female Asian-American pilots from World War II. 
Her favorite memory from filming the entire series, though, was back on the very first day on set, where there was a dinner for the cast where everyone was meeting for the first time and the Agents of S.H.I.E.L.D. family was forming.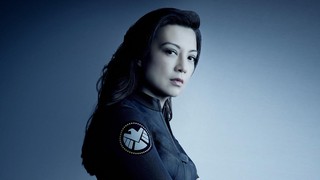 Mulan vs. Agent Melinda May
In this same interview, she was asked if she was more like Mulan or Agent May.  This was her response.
"Oh definitely Mulan! Someone who has big dreams of what she wants in her life and not being able to be given permission to do it and then just ends up saving China. May is really like the antithesis of who I am, completely.  You know like, my daughter and I were just laughing today because I was coming out of the kitchen and she was coming out of her room and we scared each other.  We always scare each other.  Definitely not very May-like."
When asked who she thought would win in a head-to-head, her answer had a very great message.
"I don't know.  I feel like Mulan is the ancestor of May.  I'll say Mulan just out of respect.  Mulan resonates with so many people because I think all of us at one point or another was that kid who dreamed of something for themselves and not sure if they can get it, but then through discovering their strengths and they can overcome and hopefully be able to achieve their dreams.  I think anyone can relate to that.  You know, May on the other hand, is like already established.  She's set.  She's set in her ways."
As seen on social media, Ming-Na Wen is an actress who is so down to earth and a true Disney geek!  Be sure to check out your local ABC network channel to catch the last few episodes of her as Agent Melinda May on Marvel Agents of S.H.I.E.L.D.