It is no news to our followers that the Inside the Magic team loves to celebrate and cover amazing artists that give their own personal twist to Disney and Pixar characters. We have written stories on artists reinventing Disney princesses and princes as parents, Princesses in maternity leave photoshoot, The Lion King characters as humans, and even artists reimagining Disney characters practicing social distancing.
There is a long list and a great variety of Disney inspired art we cover, however, it's rare that we are able to see the artists at work while they create their unique interpretations.
Recently artist Yudelmis San Emeterio (aka. Yudie) decided to us trending video platform TikTok to show her followers how she transforms Disney princesses into present day woman.
On her TikTok profile, Yudie has videos transforming Moana, Cinderella, Rapunzel, Jasmine, Tiana, Mulan, Belle and even Jane from Tarzan into modern women.
Moana
@vanotyarts

I wish Moana's brows were on my face ? BTW, some of the final transformations are up on my insta for those that want them ? #moana #gloupdisney
Cinderella
Tiana
Jane
Yudie told Buzzfeed that the inspirations behind her videos came from seeing other artists give their own twist to Disney princesses. "When I saw people giving makeovers to Disney characters, I couldn't help myself! My main goal with my videos is to keep the changes in the transformation as close as possible to the style and texture of the original art," she told BuzzFeed.
Mulan
Rapunzel
Belle
Her most watched Disney princesses TikTok transformation video is Rapunzel, which has over 10.3 million views with Cinderella and Belle right behind.
"None of my videos are meant to suggest a particular beauty standard. All the princesses are beautiful just as they are, and my videos are only exploring different looks for fun! No one should have to feel that they have to look like these characters — before or after my transformations. Everyone is beautiful!" Yudie told Buzzfeed.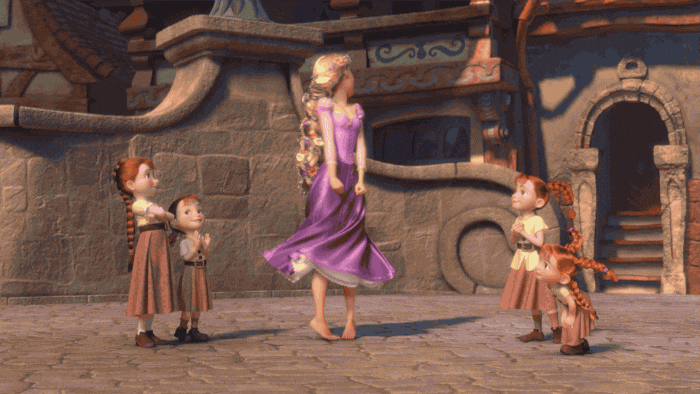 If you are interested in following Yudie on TikTok you can find her @vanotyarts.
What did you think of Yudie's Disney princesses transformations? Let us know in the comments below.