If you watched Disney Channel in the early 2000s, you surely remember Kim Possible. The beloved Disney Channel show released in 2002 was an instant hit among pre-teens and teens.
Now that Kim Possible is available on Disney+, it has ignited a nostalgic feeling dormant inside Disney fans that grew up watching the early 2000s shows on Disney Channel. But, some fans want more than just rewatch the original four season of Kim Possible.
Related: 'Hamilton' Star Discusses Details on Disney+ Release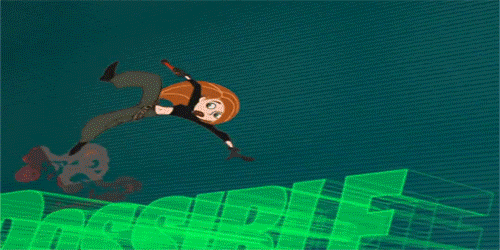 A petition on change.org created by Shelby Scott is asking The Walt Disney Company and the producer of the Disney animated action comedy Kim Possible for a season five of the show! 
On the petition page Scott wrote:
"I know I speak for a lot of KP [Kim Possible] fans when I say that we'd love a 5th season of Kim Possible with the original voice actors. A lot of the original voice actors have made it clear they'd come back for more episodes.

There was a petition for this years ago that I had signed, and it had the amount of signatures Disney asked for, but season 5 was later scrapped for unknown reasons.

Kim Possible was ahead of its time, and I believe the new generation would very much enjoy the cartoon. Nothing against the live action movie, but it's definitely not gonna have the same charm as the animated show."
The petition's goal is for five thousand signatures, and so far, it has almost three thousand signatures. You can go to the petition by clicking here.
Disney's Kim Possible
The acton-comedy-adventure cartoon featured a teenager cheerleader, Kim Possible. But besides showing her High School social life and dramas, Kim was also a busy fighting crime along side her clumsy best friend Ron Stoppable, and his pet naked mole rat Rufus. — Yes, you heard it right, a naked mole rat!
In most episodes, Kim and Ron were tasked to stop the evil plans of the mad scientist Dr. Drakken and his sidekick Shego.
The animated series was written by Disney veteran writers Bob Schooley and Mark McCorkle. Schooley and McCorkle were tasked to appeal to both older and younger audiences, and they did.
To voice the characters, Disney called Christy Carlson Romano [also know for playing Ten Stevens in Even Stevens] to voice Kim, Will Friedle [started on Boy Meets World as Eric Matthews] to voice Ron and Nancy Cartwright [yes, Bart Simpson's voice on The Simpsons] to voice Rufus the mole rat.
Related: Your favorite Disney Channel sidekick is returning to the screen in new live-action "Kim Possible" remake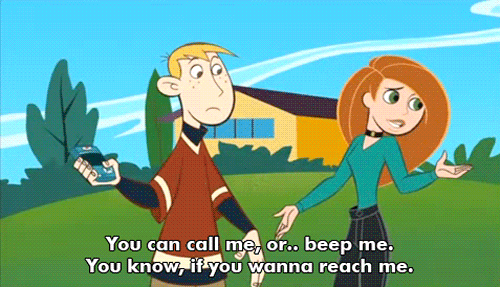 Kim Possible had a total of four season on Disney Channel from 2002 through 2007, plus two made-for-TV-films A Stitch in Time (2003), and So the Drama (2005) which can be watched on Disney+. If you are not yet signed up for Disney+, you can get started here.
Were you a Kim Possible fan growing up? Would you like to see a Kim Possible season 5 on Disney+? Let us know in the comments below.