It is crucial to recognize those that send in the front line during this pandemic, the nurses, doctors, cleaning crews, firefighters, and many others who are willing to put our safety above their own. It is important to recognize them, applaud and thank them.
The hit late night television show, Jimmy Kimmel Live!, has been doing just that, paying tribute to those who are on the frontline. And this week's chosen was Chloé Ducos, a San Diego nurse and major Star Wars fan.
Ducos has been working on of the tents set up to serve as testing sites for COVID-19. And we from Inside the Magic applaud her, and all other essential workers, for that!
Related: Statement Released From Family On Health Of  "Star Wars" Actor Jake Lloyd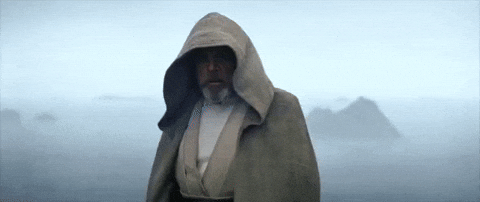 But there is one deed that Ducos has made that can be also considered very impressive: she has watched the Star Wars complete saga over ten time — The entire saga is more than twenty-two hours long. (That is a lot of Star Wars!)
And, after admitting that fact with Kimmel, Ducos was surprised with a special guest that wanted to tell her something — "Chloé, the Force is strong with you."
Yes, Luke Skywalker himself, Mark Hamill, jumped into the call as a surprise for this Star Wars fan. "I applaud you for having seen the 'Star Wars' movies more than I have," Hamill said.
Related: It costs $200 to build your own lightsaber at Star Wars: Galaxy's Edge
While Ducos smiled, laughed and cried she was surprised once more, but this time by Kimmel.
Kimmel gifted Ducos with $10,000 through PayPal and PayPal vouchers for her co-workers. And to top it all off, Hamill added a signed lightsaber! That's right, Ducos got signed lightsaber from Luke Skywalker, and she deserves it!
Hamill, while showing the lightsaber to Ducos, completed by saying, "For me, Star Wars fans are more than just fans, they are more like family."
Related: Galaxy's Edge Star Wars Coke is Found at A Local Supermarket
You can watch the full surprise here:
What did you think of the surprise Ducos received? Let us know in the comments.