Calling the Lilo & Stitch ohana! In celebration of Stitch 626 Day, BoxLunch is giving away a Stitch prize pack.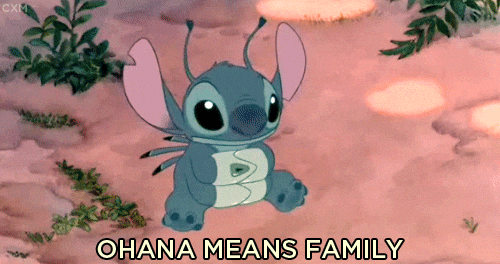 And it's pretty easy to participate!
You need to follow @boxlunchgifts on Instagram
Tag a friend on the Stitch 626 Day post made on June 26
Comment your favorite quote from Lilo & Stitch
After that, you are good to go. The Sweepstakes will end on Thursday, July 2, and the winner will be drawn on Friday.
Related: Lilo and Stitch Fans Celebrate Film's 18th Anniversary
The prize for the sweepstake is pretty good. The winner will receive:
Related: VIDEO: Now You Can Learn to Hula Like Lilo and Stitch!
Related: Send Your Loved One Some Disney Magic With a Stitch Bouquet!
Leaving the total price of the prize to $244.20.
Related: Bring This New Stitch Build-A-Bear Into Your 'Ohana!
If you would like to check official sweepstake rules, you can click here. And you can access the sweepstake's BoxLunch Instagram post here.
In the case you end up not winning the Stitch 626 Day giveaway, you can find all of the sweepstake prizes for purchase on the BoxLunch website.
Why 626?
But why the name Stitch 626 Day? Well, according to the Disney movie, before Lilo named the mischievous alien Stitch, he was named Experiment 626. The number choice for the way Stitch was originally referred to as was converted as a calendar date 6/26 or June 26. Fans embraced the date to celebrate Disney's Lilo & Stitch movie.
Will you be participating in the Stitch 626 Day BoxLunch giveaway? Let us know in the comments below. 
Also, don't forget to sign up for Inside the Magic's own Thomas Kinkade Studios sweepstakes too! Running thru the end of the month June 30th you can enter to win the painting below valued at $750!