Starting May 1, the cult classic, The Princess Bride, will arrive on Disney Plus, and the most quotable movies of all time will be introduced to a whole new generation of fans.
The announcement was made on April 20, by the films two stars Robin Wright and Cary Elwes on Twitter. Both stuck at home like everyone else, Disney+ "interrupts" their video chat to share the announcement.
CE: You bored yet?

RW: No, you?

CE: Not even! But, you know, if I was stuck at home in front of my TV, I can think of some fun things to watch. Like that Princess Bride movie we made together.
Check it out:
As you wish, @Cary_Elwes & @RealRobinWright. #ThePrincessBride is streaming May 1 on #DisneyPlus. pic.twitter.com/MOSSVLip7k

— Disney+ (@disneyplus) April 20, 2020
But for those who have not had the privilege of knowing this film yet…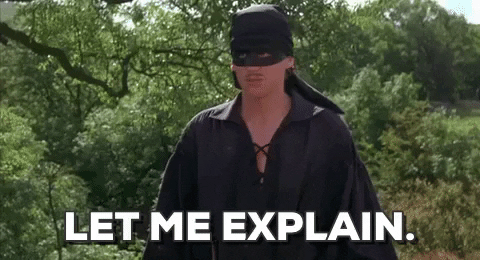 The Princess Bride
Back in the days when sick kids had no other option than to listen to their grandfather read them a book, we are told a fantastical and hilarious story in the Kingdom of Florin about a young woman and a dashing rogue who risks life and limb to save her.
Kidnapped by Wallace Shawn, Andre the Giant, and Inigo Montoya, The Princess Bride (Robin Wright) embarks on a quest to find her true love. But rather than the prince to whom she is already set to marry, her true love turns out to be the masked deviant, Dread Pirate Roberts (who actually turns out to just be some farm boy named Westley and is played by Cary Elwes).
The movie is based on a book written by William Goldman and has introduced the world to some of the most iconic lines in cinema such as: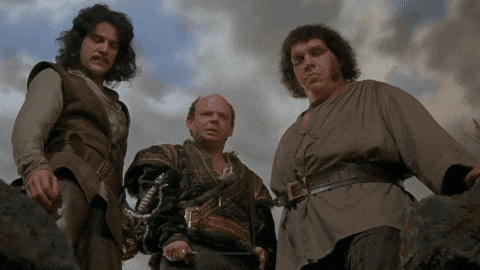 and also…
but most of all…
This is a not-so-classic telling of a medieval quest with swashbuckling fight scenes, cunning challenges, torture, potions, revenge, love, and a six-fingered man. Enemies become friends and friends become enemies, promises are fulfilled and a kid who is not here for any of it at the start ends up far more invested than he could ever anticipate.
Once again, The Princess Bride arrives on Disney's direct-to-consumer streaming service on May 1, 2020.
Related: 10 Incredible Cult Classics Available on Disney Plus
Are you a fan of The Princess Bride? What is your favorite line from the film? Let us know in the comments!