Marvel fans are famous for their creativity. They each show their love for the comic books and the cinematic universe in such unique and ingenious ways, like building an entire replica of the Mark V Iron Man suit out of cardboard.
After several months of work, cosplayer KRYRO Creations completed his custom screen-accurate Mark V Iron Man suit. The Mark V debuted in Iron Man 2  and is still an arguable favorite out of the 80+ Iron Man suits Tony Stark has constructed in the MCU.
Through his Instagram page, @kryrocreations, KRYRO kept his followers updated as he carved each piece of cardboard. After posting a picture of himself suited up, the Reddit picked it up and took it viral. This suit is bound to make several Iron Man/Tony Stark fans amazed, inspired, and outright jealous.
Related: Confirmed: Robert Downey Jr. returns to voice Iron Man in Disney+ series
Since cosplay has gone mainstream, the internet has had a surplus of quality content to show off. While this will probably never be worn to an actual Comicon, this suit is definitely worth bragging about and a solid collector's item to boast with every other piece of Marvel memorabilia.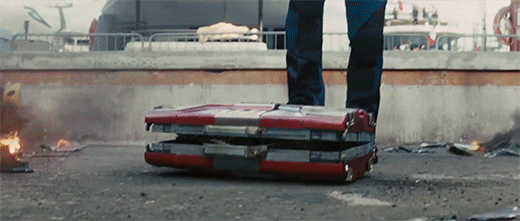 Iron Man 2 comes before The Avengers and begins to introduce the idea of bringing together Earth's Mightiest Heros. The movie introduced Marvel fans to Nick Fury, Agent Coulson, and Black Widow. The Mark V was brought into action in Monaco. When the antagonist Vanko made his debut slashing through Formula 1 race cars, the Stark stepped. The suit was compacted to the size of a briefcase, and it expanded around his body in an unforgettable sequence. This fight scene was the only time we saw the Mark V, but its entrance and its style have definitely earned favoritism from several Marvel/Iron Man Fans.
What do you think of this cardboard cosplay? Which Iron Man Suit is your favorite? Let us know in the comments!