Director Patty Jenkins exploded into the Hollywood spotlight after 2017's breakout Wonder Woman film. Now, the 49-year old director/screenwriter is in the spotlight again, but not in a good way.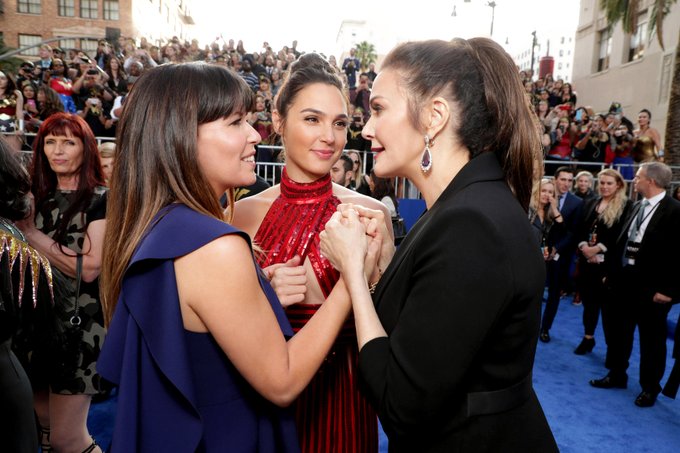 Related: Did Patty Jenkins Just Leak a Major 'Rogue Squadron' Cameo?
On Christmas Day 2020, Wonder Woman 1984 (WW84) was released on HBO Max and in select theaters. Though the COVID-19 continues to shutter theaters, Wonder Woman 1984  is the world's highest-grossing movie amid a pandemic, but fans were not happy with the overall film.
Despite three delays and a studio re-edit, Jenkins fell victim to social media hate and belittlement from DC and superhero fans, as Wonder Woman 1984 didn't live up to its predecessor. Yes, the film is very slow and lacks that gumption present in Wonder Woman (2017). And, yes, Pedro Pascal's performance of Max Lord "saved" the movie, but the overall flop of WW84 is not entirely Patty Jenkins' fault.
As per Yahoo! Movies UK, the director recently admitted that Wonder Woman 1984's studio, Warner Brothers, forced a recut and an alternate ending on Jenkins, causing the film to lose its original vision. While we're not entirely blaming Warner Bros. for Wonder Woman 1984's low Rotten Tomatoes and IMDb scores, it never goes well when studio executives stick their nose in a project that's near completion or already done. The same, after all, happened with Iron Man 2 and Blade Runner (before it got re-edited and ultimately saved in 2007!).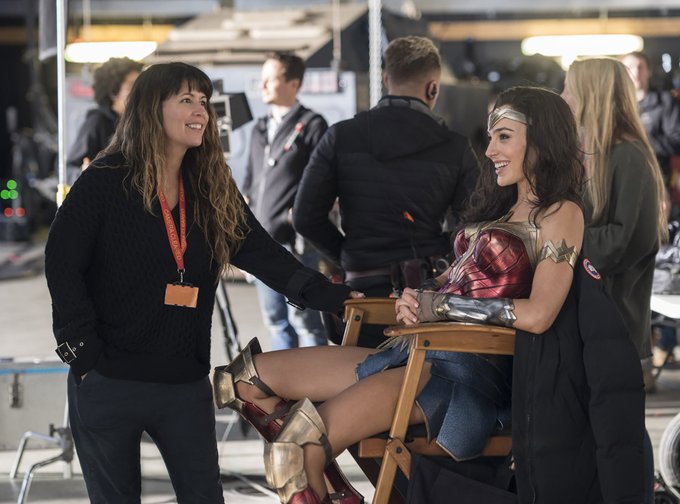 However, let's give Patty Jenkins another chance, folks. Take, for instance, Steven Spielberg. Hailed as one of the greatest filmmakers of all-time and a cultural icon (who's been "thanked" more than God at the Oscars), even he released one of the biggest flops in cinema history: 1941. After releasing Jaws and Close Encounters of the Third Kind — two films that broke box-office records, won countless awards, and shot the young director into stardom — Spielberg released a failure of a movie.
1941 featured an all-star cast of John Belushi, John Candy, and Dan Aykroyd, but it lacked the movie-magic folks want to see when Spielberg's name is attached to a film.
Related: Patty Jenkins Teases Screenwriter, Shares More 'Rogue Squadron' Details!
What did Steven Spielberg do immediately after 1941, you ask? Raiders of the Lost Ark. Hailed as one of the greatest movies in cinematic history, Spielberg teamed up with long-time friend George Lucas and created the rarest form of cinema magic. Oh yeah, he blew all those haters out of the water—no more belittling Spielberg for his previous failure (and it really wasn't a failure, in this writer's opinion!).
In the above video, Jenkins stated:
I grew up the daughter of a great fighter pilot and everyday I would wake up, go outside and look up, see my father and his squadron taking off in their F4's… It was the most thrilling thing still I've experienced in my entire life. So, when he lost his life in service to this country, it ignited a desire in me to turn all of that tragedy and thrill into one day making the greatest fighter pilot movie of all-time.
Patty goes on to say:
But try as I might and look as I did, I couldn't ever find the right story- ever. I kept looking and looking… Now I found a movie about two things I love.
The video currently has 3.1 million views on her Twitter account and over 1.8 million on IGN's YouTube Channel.
Related: Chris Pine Says Next 'Star Wars' Movie Storyline is "Really, Really Great"
Chris Pine recently shared his excitement for the film and, although he isn't officially attached to Rogue Squadron (yet), fan speculation is running rampant that he could be cast. In an interview with Collider, Pine said:
I'm ecstatic for her, excited for what she's about to embark on. If there's anyone that can reimagine and breathe fresh, new life into it, it's her.
Chris Pine stars alongside Gal Gadot in both Wonder Woman films and is becoming the James Stewart of Alfred Hitchock's career to Patty Jenkins, as this will be the third film from Jenkins he stars in.
We shot this scene in the Canary Islands during some crazy sand storms.
This movie was shot in many various locations, each one was a new and different adventure, and it made this whole experience so special and bonding for all of us.
#WW84WatchParty pic.twitter.com/266KGcEtw3

— Gal Gadot (@GalGadot) December 27, 2020
Patty Jenkins has immense potential and everyone needs to give her another chance. The most incredible artist fails far more than they succeed. And, it's not every day your first big film, Wonder Woman (2017), is championed with such high acclaim from both fans and critics. With Jenkins's name attached to the 2023 Star Wars: Rogue Squadron film, the daughter of the late U.S. Air Force Pilot William T. Jenkins, the director/screenwriter, couldn't help but share her excitement for the film.
Patty Jenkins is coming into Star Wars: Rogue Squadron with an immense personal angle, background, and passion. The love for her father is evident, but overwhelmingly warm and humble. She's proud of her late father's service and dedication to the United States and very passionate about his life's work. She's also burning with a passion for filmmaking and Star Wars. Adding all these together could cause the perfect storm.
Fans are already saying how this upcoming adventure will be a Top Gun meets Star Wars, especially with Jenkins being determined to create the most fantastic fighter pilot movie of all-time.
Though fans are not happy with Wonder Woman 1984, there's Star Wars: Rogue Squadron to look forward to. And, while we're not sure what role Disney/Lucasfilm executives will play in production, hopefully, there's enough room for Jenkins to add some personal notes and passion.
Are you excited for Rogue Squadron? Let us know in the comments below!
Editor's Note: The opinions expressed in this article do not necessarily reflect the opinions of Inside the Magic overall.