Legoland is going to receive a major expansion of their Florida theme park, which will include attractions and a new restaurant. 2021 will be Legoland's 10th Anniversary and more concrete details about the expansion are sure to be given at that time.
This could be a great reason to add a stop to Legoland on your next Orlando vacation.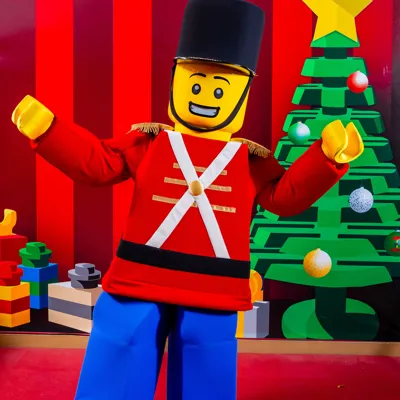 Thanks to a report from Miami news WSVN.com we have the early details of this exciting new project coming to Legoland.
The Legoland theme park in Florida is planning an expansion next year including new rides, according to plans filed with the city nearest the attraction.

The details have not been revealed, but news outlets report Legoland will add about 4.5 acres (1.8 hectares) to its resort near Winter Haven. The plan comes amid the global coronavirus pandemic that has rocked Florida's tourism industry.

A rendition of the new area shows at least six rides or attractions and a large building, possibly a restaurant.
Legoland — like all other major theme parks such as Disney World and Universal Orlando — did close as a result of the coronavirus pandemic. The theme park that is geared towards children and family entertainment enjoyed a smooth reopening during the coronavirus pandemic. Legoland began welcoming visitors back to the theme park on June 1st of 2020.
Of course, when they reopened they introduced many new safety measures, read more about their safety and health procedures here before you visit. You can view the safety video for Legoland Florida below:
Similar to its competitors like Universal or Disney World, Legoland has offered Florida Residents discounted tickets to the theme park since it reopened. This could be the perfect time to visit Legoland in addition to, or instead of Disney World or Universal Orlando.
Related: Incredible New Florida Resident Deal for Universal!
Currently, you do not need a ticket and an online reservation to visit Legoland. All you need to do is purchase a ticket in order to visit the Legoland theme park. This is contrary to Disney World which is using an online reservation system called Disney Park Pass, which requires all vacationers to make advanced reservations prior to visiting. If you want to take a vacation and not worry about purchasing a ticket and not being able to use it whenever you want to, Legoland is a great choice.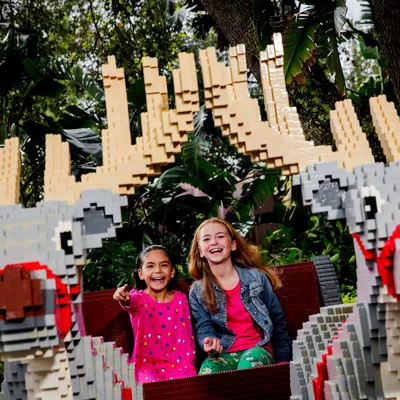 Legoland has also been holding its seasonal events. The Christmas event called Holidays at Legoland is at no extra charge, AND Legoland will be holding a New Years Party with fireworks on December 31st, which is something that Disney World will not be doing. If you want to watch NYE fireworks at Disney, you can see them pre-recorded from your hotel room. But nothing beats the real thing!
Will you be visiting Legoland soon? Are you excited about the new rides coming to Legoland? Let us know in the comments!
We can help you plan the perfect Florida vacation for the whole family — click here for more details!