2020 has arguably been a difficult year for everyone as we all do our best to handle the effects of the coronavirus. Disney in particular has been hit hard during the pandemic and, as a result, has let go of thousands of its employees.
But despite losing her position at Disney, one former Cast Member turned her passion into a new baking business– and that business is booming!
Thanks to a report by ClickOrlando we have all the details of Olivia Gismervik and her inspiring story! Olivia, who worked as a Disney Cast Member for 5 years told her story:
"It was a really special experience to be a part of so many people's weddings and their family events," Gismervik said. "Disney was such a great experience for me and I really did get so many skills that I have from working with them."

…

"Most of us thought it was just gonna be a couple of weeks. I don't think any of us imagined that it would go this long," she recalled.
Oliva said after her furlough she took her love of baking to her Facebook and reached out to friends and family who wanted to purchase her baked goods. Now she is selling non-stop!
"I just started posting, 'hey I have this up for sale' or 'hey, I'm delivering this to your door this weekend.' And I managed to stay really busy during furlough," the 27-year-old said. "Once a week I'd go out and I drop everything at everybody's doors."

"I am totally, totally sold out for Christmas. I cannot make any more boxes if I tried," she said about the assorted box of cookies she makes and packages from her home in Auburndale.
We love Olivia's story and wish her well on her new adventure! She is definitely giving off some Tiana vibes and we are here for it!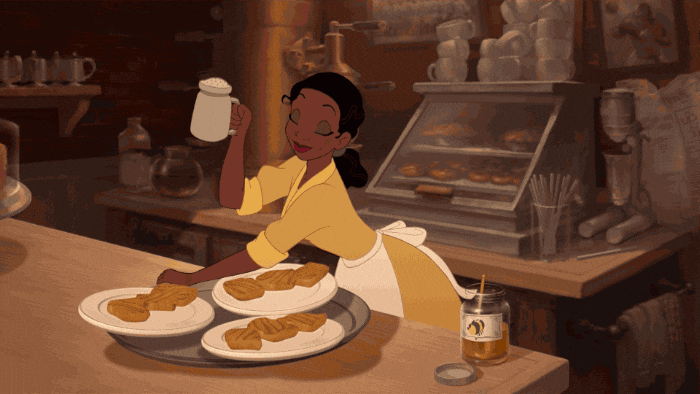 This is not the first inspiring story of a Cast member who lost their position at Disney and then turned their passion into a new career path. Just last week we shared the story of Mark Newmen, who turned his woodworking skills into his own business. You can read all about Mark's incredible journey here!
If you would like to know how to help furloughed Disney Cast Members from both Disney World and Disneyland we have a complete guide of how to help here.
Let us know if Olivia's story inspired you in the comments!