Well, it's time to burn another hole in my wallet!
Funko POP! took to their social media platforms to announce their brand new Disneyland Resort 65th Anniversary Funko! Pops featuring your favorite Disney characters.
Available Now: Funko Pop! Town Disney Parks: Disneyland Resort 65th Anniversary. Order Today! https://t.co/Oumn6WT04r pic.twitter.com/oDJNNWoTfi

— Funko (@OriginalFunko) September 1, 2020
Despite the closure of Disneyland Park, Disney California Adventure Park, and the Disneyland Resort hotels since mid-March, and the inability to celebrate Disneyland's 65th Anniversary in person, Funko Pop! is helping fans bring the magic home.
     Related: Attraction Spotted Being Tested at Disney California Adventure
Here's a breakdown of all the new Pops and where you can find them with links:
Walt Disney with Sleeping Beauty Castle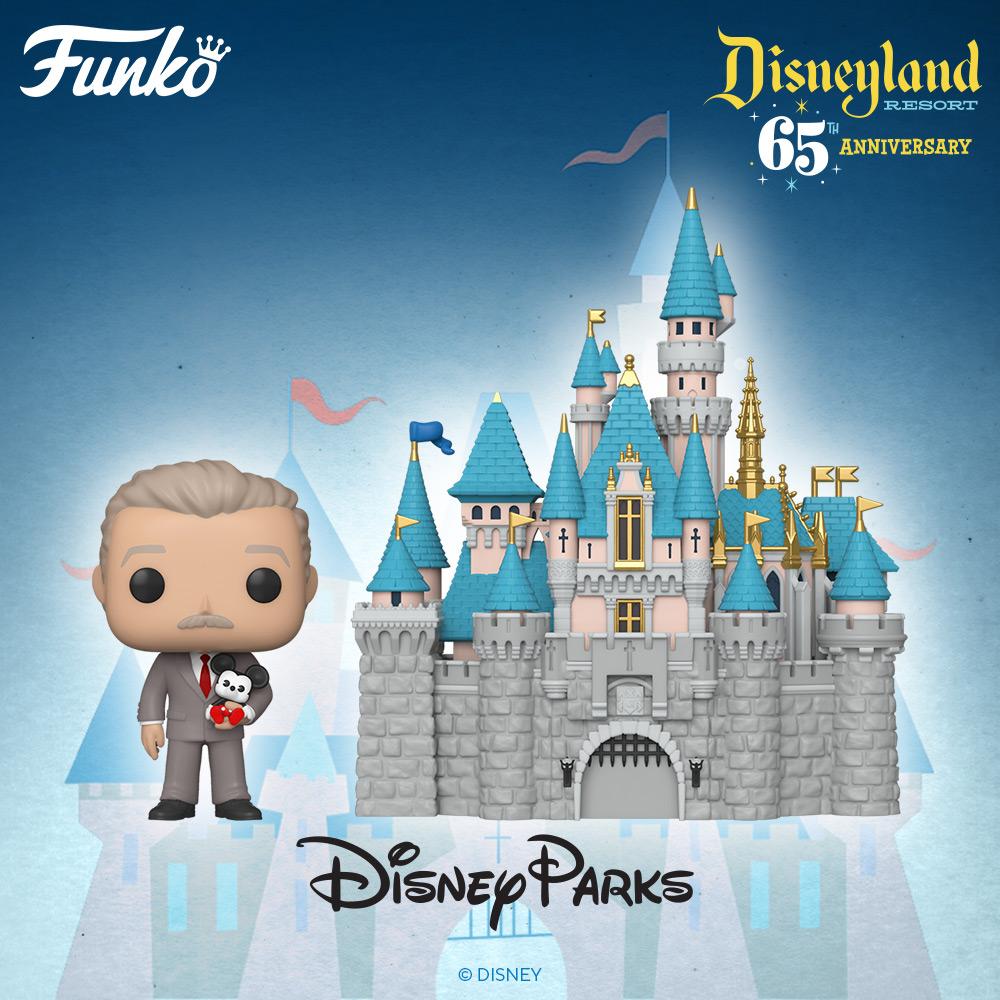 Disneyland 65th Castle with Walt Disney – Disney Parks Exclusive (Coming Soon)
For the first time in history, a Walt Disney Funko Pop! will be available to purchase. He's even holding a little Mickey Mouse!
The Walt Disney and Sleeping Beauty Castle Pop! figures are exclusive to Disneyland Resort only.
No release date for this Pop! has been given, but we're positive they'll arrive at Downtown Disney soon.
Mickey Mouse with Sleeping Beauty Castle
"Who's the leader of the club that's made for you and me?"
Alice in Wonderland (Target Exclusive)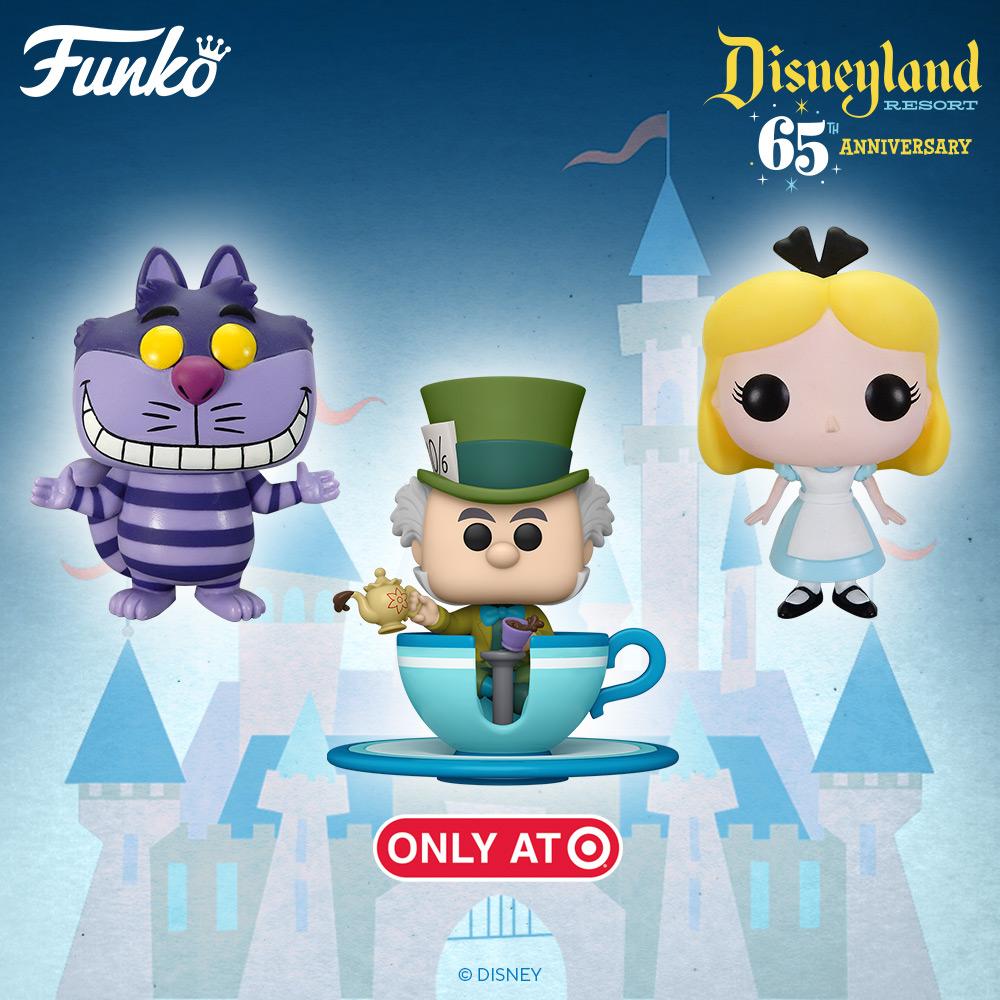 Target Exclusive Alice in Wonderland Pops is available for pre-order here and in stores on October 4th.
Casey Jr. and Friends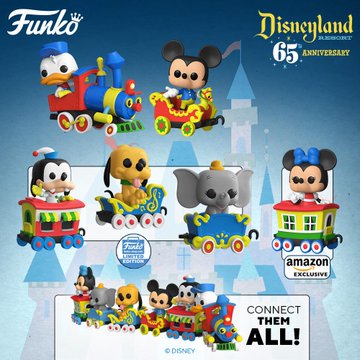 Funko! is also releasing multiple new sets of Pop figures, including a Donald, Goofy, Mickey Mouse, Pluto, Dumbo, and Minnie Mouse that combine to create Casey Jr.
The adorable new Minnie Funko is an Amazon Exclusive item.
Matterhorn-inspired Mickey and Donald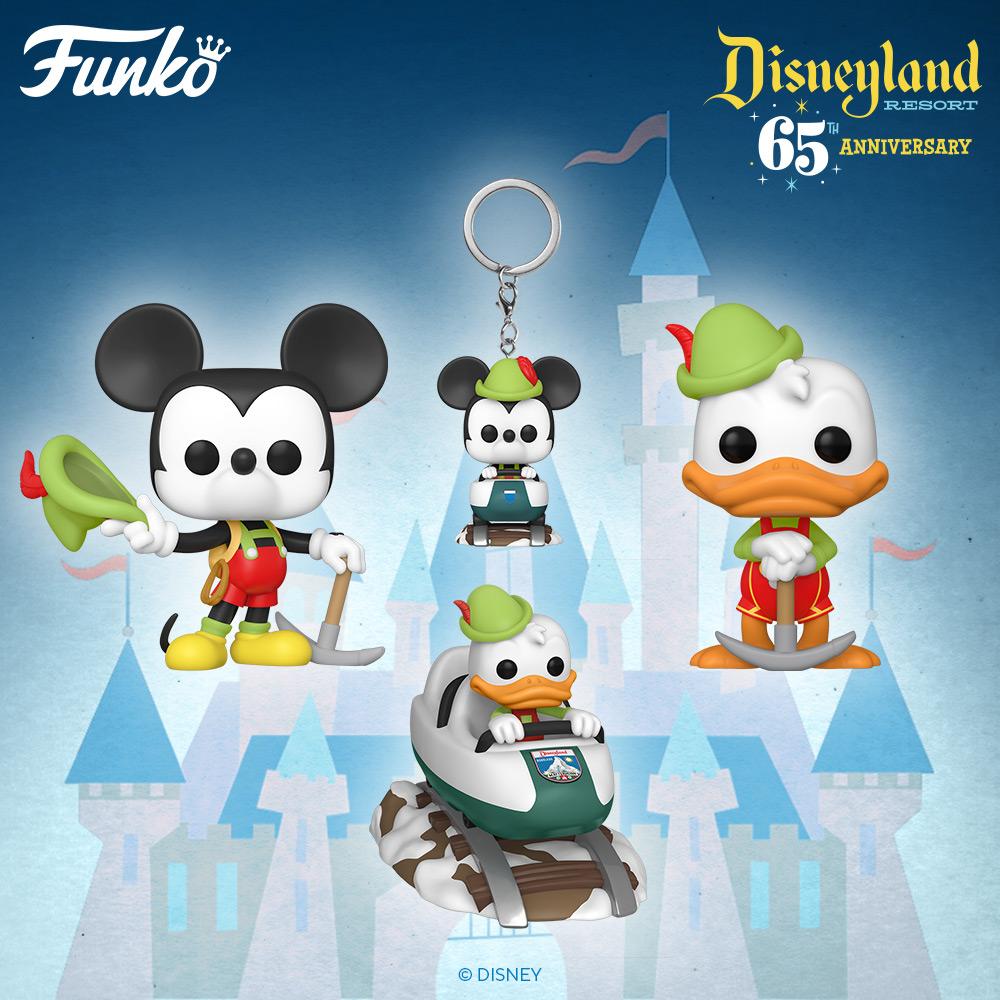 Disney Park fans will love the Matterhorn-inspired Mickey Mouse and Donald Duck rocking little lederhosen's.
Miniature Disney Friends Funkos
These Brand new miniature Disney-inspired Funko Pops feature your favorite characters in some of the best Disneyland attractions.
    Related: New Disneyland 65th Anniversary Souvenir Sipper
If these Pops sell out, Hot Topic has a release online after 12 pm EST (9 pm PST) tonight, September 1st-2nd.
After looking through this list, we can't wait to bring home some new Funko Pop! figures!
Let us know which pops you're grabbing in the comments below!