No matter the age, any Disney fan will remember Little Golden Books being a big part of their childhood. These magical books with golden sides told stories of your favorite Disney characters — from movies and television shows — going on fantastic adventures and meeting new friends.
When you wanted to go to Disneyland, but couldn't, you read your Disneyland Little Golden Books, like Little Man of Disneyland.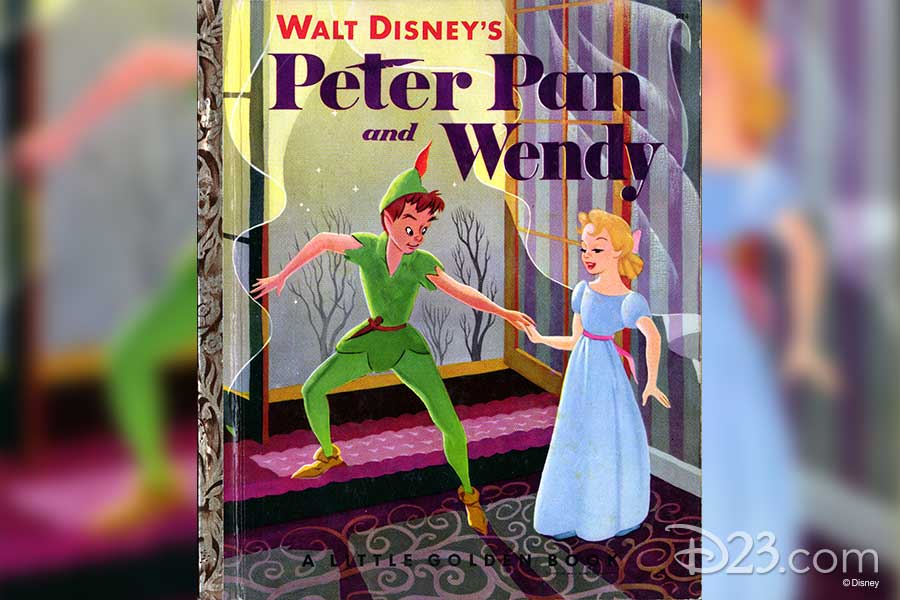 Since 1942, the Little Golden Book company has published beautifully illustrated classic children's books like The Little Red Hen, Three Little Kittens, and The Poky Little Puppy.
In 1944, Walt Disney personally struck a deal with the company to produce affordable Disney children's books that costs only 25 cents! That licensing deal is still in place and new Disney Little Golden Books are published every year.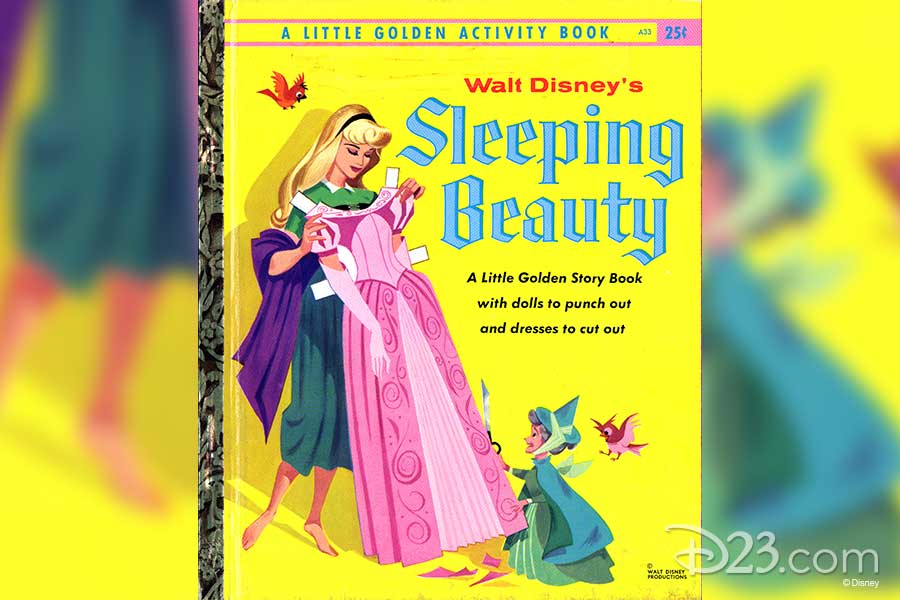 Good news, folks, Disney Little Golden Books remain affordably priced and continue to tell adorable stories. In recent years, these little books have regained popularity and many titles have been reprinted.
You can add some of these gems to your collection here.
Let's look at some classic Disney Little Golden Books that you need to have in your at-home library!
Mickey Mouse and His Spaceship
Before there was a Mickey and Minnie's Runaway Railway to ride on, Disney fans read Walt Disney's Mickey Mouse and His Spaceship.
Soar to the moon with Mickey Mouse and Donald Duck! Boys and girls ages 2 to 5, as well as collectors of all ages, will love this classic Disney Little Golden Book, which was first published in 1952.

Related: Mickey and Minnie's Runaway Railway at DLR Delayed Until 2023
Funny enough, this little book served as a huge inspiration for a recent Mickey Mouse Cartoon, where Mickey and Pluto venture to outer space! You can watch that short here.
You can grab this adorable book here.
Little Man of Disneyland
In 1955, right before Disneyland first opened, little fans could sneak a preview of Walt's fantasyland by learning about the little leprechaun that always lived on Disneyland's land!
This imaginative Little Golden Book, originally published in 1955, tells the story of the creation of Disneyland and the little man who lives there. Boys and girls ages 2 to 5 will love joining Mickey Mouse and Donald Duck as they meet little Patrick Begorra. Great for Disney fans, theme park enthusiasts, and Little Golden Book collectors of all ages!

Related: Disneyland President: 'We Are Ready to Open Responsibly';
This little book served as inspiration for Disneyland and lives on in Adventureland! Right before entering into Indiana Jones Adventure, make sure to look down at the tallest tree near the Adventureland walkway, and you'll see Patrick Begorra's house!
You can add this little book to your big Disney collection here.
Walt Disney's The Lucky Puppy
Travel along with The Hundred and One Dalmations and your favorite pups as they travel into the big world and learn what it means to be a man's best friend.
Originally published as a Little Golden Book in 1960, Walt Disney's The Lucky Puppy is back in print. This adorable story based on the characters from the beloved animated movie 'The Hundred and One Dalmatians' is back to delight a new generation of boys and girls ages 2 to 5—as well as collectors of all ages!
The beautifully detailed pages were illustrated by Walt Disney Studio artists themselves, infusing a little more Disney magic into this page-turning book.
You can purchase this book here.
it's a small world
For you Disneyland fans that need a Disney fix, you're in luck! Coming this January, Little Golden Book is releasing their adorable take on this Disney Parks classic in celebration of the attraction's 55th anniversary next year.
Travel our small world the Disney way in this beautifully illustrated Little Golden Book! From the Eiffel Tower to the Egyptian Pyramids and the Taj Mahal, readers can experience Disney Parks' famous "it's a small world" attraction like never before in this storybook. Perfect for Disney and Little Golden Book fans of all ages, this book will be available for the attraction's 55th anniversary in 2021!
You can preorder this must-have book here.
Check out more Little Golden Books fun from the Disney Archives at D23!
Which Disney Little Golden Book is your favorite? Let us know in the comments below!