With Disney Parks opening up around the world, Disney fans might be excited with the possibility of visiting the Happiest Place on Earth after months of isolation and hardships. But traveling during a worldwide pandemic is proving to be challenge.
Countries and states have put safety measures around traveling to help control the outbreak. Travel advisories and restrictions will certainly impact your travel plans and you will need to accommodate to the new regulations. This might even mean that your trip that was supposed to take one week, might have to take three weeks or even more.
So, more than ever, it is important to consider the implications of traveling into the United States to visit the Walt Disney World Parks in Florida or the Disneyland in California.
Traveling Into The U.S.
The US Centers for Disease Control and Prevention (CDC) has placed international travel restrictions on several countries around the world. The restrictions are based on the spread of COVID-19 in each country. Currently, Brazil, China, Iran, United Kingdom, Ireland and most European Countries are under travel restrictions. People who have been in one of those countries in the past 14 days will not be allowed entrance to the United States. The CDC has provided a map in which you can track the traveling status of each country.
For this reason, if you plan on visiting any Disney park inside the United States, you will need to plan your trip very methodically. If you live in Brazil, for example, you would need to book a flight to Canada – or any other country without restrictions on entering the United States – and spend two weeks there before booking another flight to enter the United States.
However, independent of what country you choose to spend those 14 days before entering the U.S., you will also have to make sure that the country you choose to "quarantine" in will not have restrictions of its own.
Traveling Within The U.S.
To make things even more complicated, the state of Florida has some travel advisory and quarantine requirements between states inside the U.S. It is also smart to keep an eye out for changes and extensions in traveling advisories and restrictions.
For example, if you plan to take a flight from Canada to New York, and then to Florida, you would need to know that the state of Florida has restrictions for people arriving from New York. In this example, Disney guests arriving from New York will have to self-isolate for 14 days after you enter Florida. You can take a look at Florida travel advisories for U.S. travelers here.
Traveling Back Home
Planning your way into the U.S. in order to enjoy your Disney vacation is only one part of the trip. Now, don't forget to plan your way back home. Yes, when you get back to your country you will have to follow its safety protocols. In most cases, like several of the EU countries and Canada, you might be required to go into quarantine for 14-days, again.
With all of these restrictions, it is safe to assume that Disney World and Disneyland will be seeing a significant drop on international guests visiting a Disney park, Disney cruise, Disney resort and hotel. Yet, some passionate people might be brave enough to venture into this epic journey: coming from another country to spend your vacation at Disney.
Related: Parks Reopening: What to Bring Into Disney Parks During Pandemic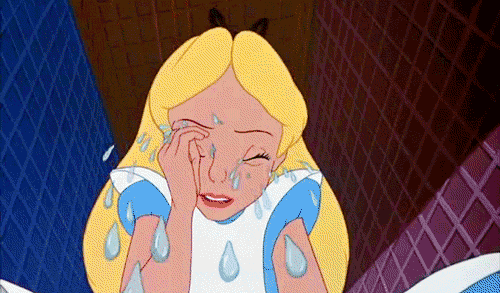 It is hard to say when things will start to 'normalize' and for it to become not only easier, but safer, to travel abroad. But it is safe to say it may take a while, so, if you had planned to travel to Disney World or Disneyland from abroad still this year you might want to revisit your plans and reschedule your magical trip.
No rush no worries, because the happiest place on earth is not going anywhere! So, the Magic Kingdom, Animal Kingdom, EPCOT, Disneyland, and other parks will be happily waiting for your return.
If you do plan on traveling during this unprecedented time, please remember to take all of the safety measures and protocols seriously as they are in place for not only your health, but for those around you as well.
Would you travel to a Disney park from abroad right now? Do you think it would be worth it? Let us know in the comments below.
If you want to visit Walt Disney World or Disneyland on your next family vacation, but aren't sure where to begin planning, then don't hesitate to reach out to our friends over at the Authorized Disney Vacation Planners at Academy Travel for a free quote.