The invention of milkshakes dates back to decades ago and has be a popular American staple ever since. They've been prominent at each of the Disney Resorts on both coasts of the US. Find yummy flavors at Schmoozie's, Flo's V8 Cafe, and BlackTap over at Disneyland Resort or creative concoctions like the PB & J Milkshake at 50's Prime a Time Cafe and Beaches and Cream at the Walt Disney World Resort.
This story isn't about milkshakes in the American Disney Resorts, though, it's about some artistic ones over at the Disneyland Paris!
— Lau (@lolobouffi) July 23, 2020
Character-Dusted Milkshakes
Disneyland Paris has some must-try snacks that are totally Instagram-worthy, and this treat is definitely one you need to try.
Typically when you picture a milkshake, you would picture it with a the huge dollop of whipped cream on top. Though these ones at Disneyland Paris do still have cream at the top, they're flattened at the rim. The flat top displays beautiful artistry of Disney characters dusted on top where you'll find staple ones like those above and seasonal ones for festivals like these Lion King ones you see in the post below!
Victoria's Home-Style Restaurant
Victoria's Home-Style Restaurant is where you'll be geo-tagging Instagram photos of these milkshakes. These made-to-order milkshakes are styled after our real American milkshakes and come in the flavors of Cocoa, Banana, Strawberry, and Nutella.
It's right across the way from the castle too so what a nice back drop for photo opportunity or maybe even just a view to enjoy your milkshake. This restaurant is a Quick-Service one with only drinks and homemade pastries, a perfect mix of the American and Parisian cuisine cultures with a sprinkle of Disney magic.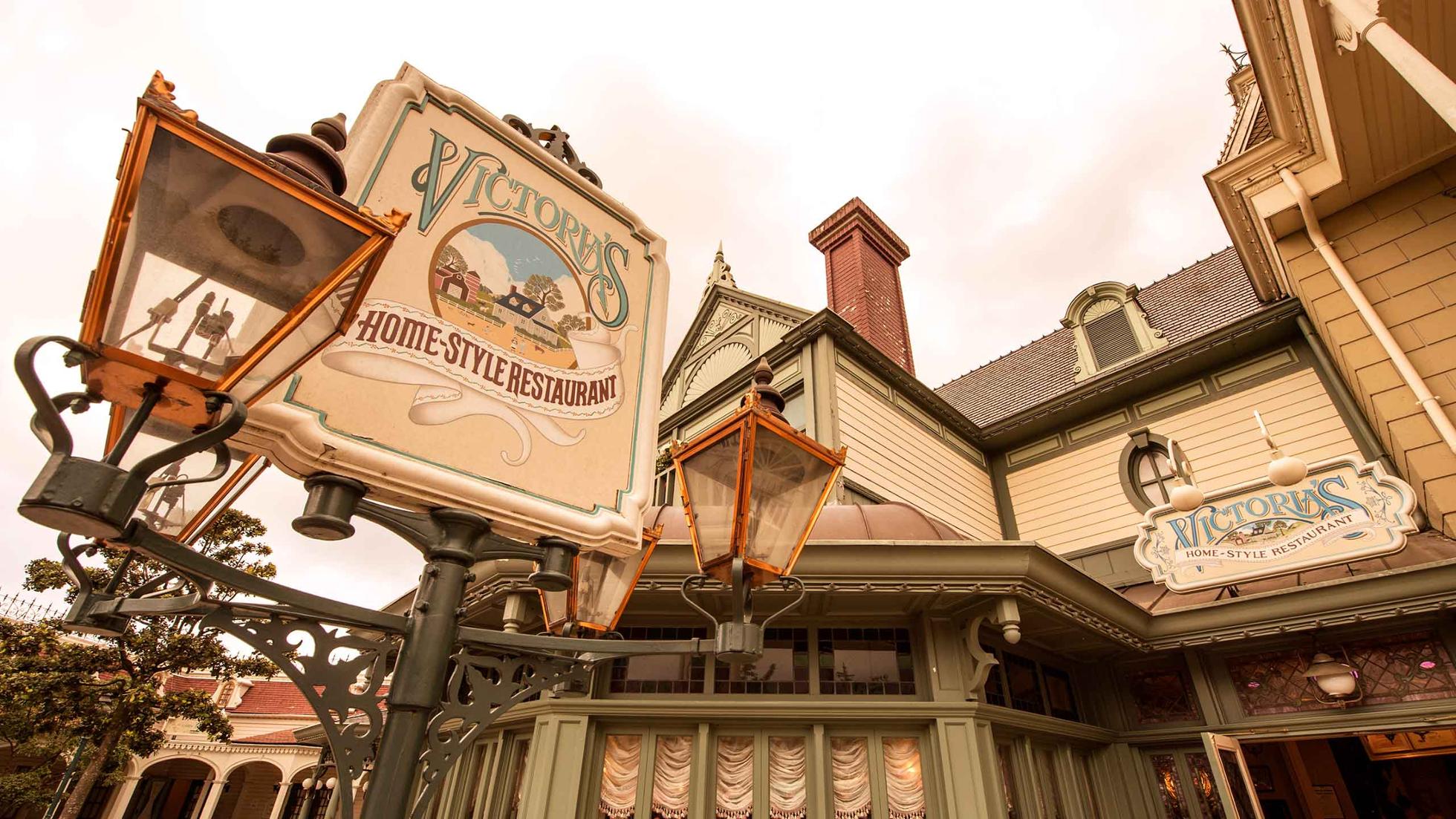 Now that Disneyland Paris Resort has reopened since July 15, Disneyland Paris and their Guests have been making us crave these milkshakes.  Next time you visit Disneyland Paris and find yourself at Victoria's for a milkshake, be sure to share the photos because it'll make everyone jealous!