Since the release of the Star Wars series 'The Mandalorian', everyone has been in love with the young version of The Child, aka, Baby Yoda. And that has been no different for brands like BoxLunch and Loungefly.
Since the appearance of the frog eating alien, the merchandise brands can't stop producing more and more new stylish accessories.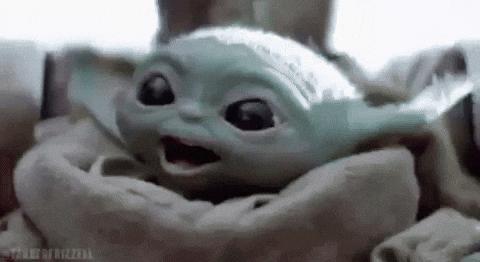 And who can blame them? Baby Yoda is the cutest thing, even if his favorite snack is a frog. So, it is no surprising that both brands released more The Child backpacks!
These new Baby Yoda backpacks just arrived from the depths of the galaxy, and are now ready for pre-order on BoxLunch. The Child is the perfect intergalactic travel buddy for any Star Wars fan. The products featuring Baby Yoda from the Star Wars series, The Mandalorian, are two backpacks, a regular size and a mini-backpack.
Related: Sneak Peek – Star Wars: Galaxy's Edge is Coming to Target!
The Mandalorian The Child Plush Backpack
This Boxlunch Baby Yoda backpack features a plush version of Baby Yoda with 'Mando' walking next to its floating pram. The Baby Yoda plush looks like its looking out from behind the faux-leather front pouch. Imagine yourself walking around with the cute plush Baby Yoda on you back!
This BoxLunch exclusive The Child backpack is only available for pre-order, with an expected shipping time between September 8th to the 19th.
This backpack is being sold for $59.90, and if you are interested, you can guarantee yours here. 
Loungefly Star Wars The Mandalorian The Child with Frogs Mini Backpack
This mini-backpack is the latest trend in some galaxies far far away. The artsy drawing features The Child, three cute frogs, enamel brand badge, front zipper compartment, side pockets and adjustable shoulder straps. The backpack is going for $69.90.
This Baby Yoda mini-backpack is a Loungefly product exclusive to BoxLunch. If you decide to pre-order this backpack, you can expect it to be shipped between August 18th to the 29th. But hurry up, or else, by the time you order yours, The Child might have eaten all the frogs!
Pre-order yours today by clicking here.
If you are a Star Wars fan, you might also like to check out these other products from the saga:
Did you like the new BoxLunch exclusive Baby Yoda backpacks? Which one is your favorite? Let us know in the comments below.