If you're a huge Winnie the Pooh fan like I am, you're also super excited to see what new Winnie the Pooh home decor hit the shelves at shopDisney.
Because he's from the Hundred Acre Wood, the decor themes of Winnie the Pooh and friends are typically more on the neutral or milder tones.  They fit in well if you have a rustic or farmhouse style interior design within your house, or if you want Disney home decor that is a little more on the subtle side.
Winnie the Pooh Wall Decor
There's a few new classic Pooh pieces that recently hit shopDisney that is perfect wall decor if you need to add a bit of Disney magic.  Each piece includes a little inspiration from Winnie the Pooh quotes.  These are a great representation of our favorite silly old bear in old fine art prints and sketch.  It's an easy way to stick decor on your wall without the fuss of making sure it matches any other art print or painting on already existing in your home.
Winnie the Pooh Book Page
This piece has the most color out of all the new pieces that have launched, but it is still faint yet profound.  It's as though they pulled a page straight out of a classic Winnie the Pooh book.  The quote on this wall decor is "There is always more to discover."  Pooh is always looking for more in his hunny pot.  You can pick this piece up for your home at $22.99.
Winnie the Pooh and Tigger Sketch
Now we head over to the pieces with a little less color.  This is a sketch piece with Pooh's bouncy friend, Tigger.  The quote is "You're braver than you believe, stronger than you seem, smarter than you think, and loved more than you know."  This so fitting for Pooh and Tigger in that Tigger is alway so curious and pushes Pooh outside of his comfort zone, but they always learn together and are there for each other.  Bring this home for $16.99.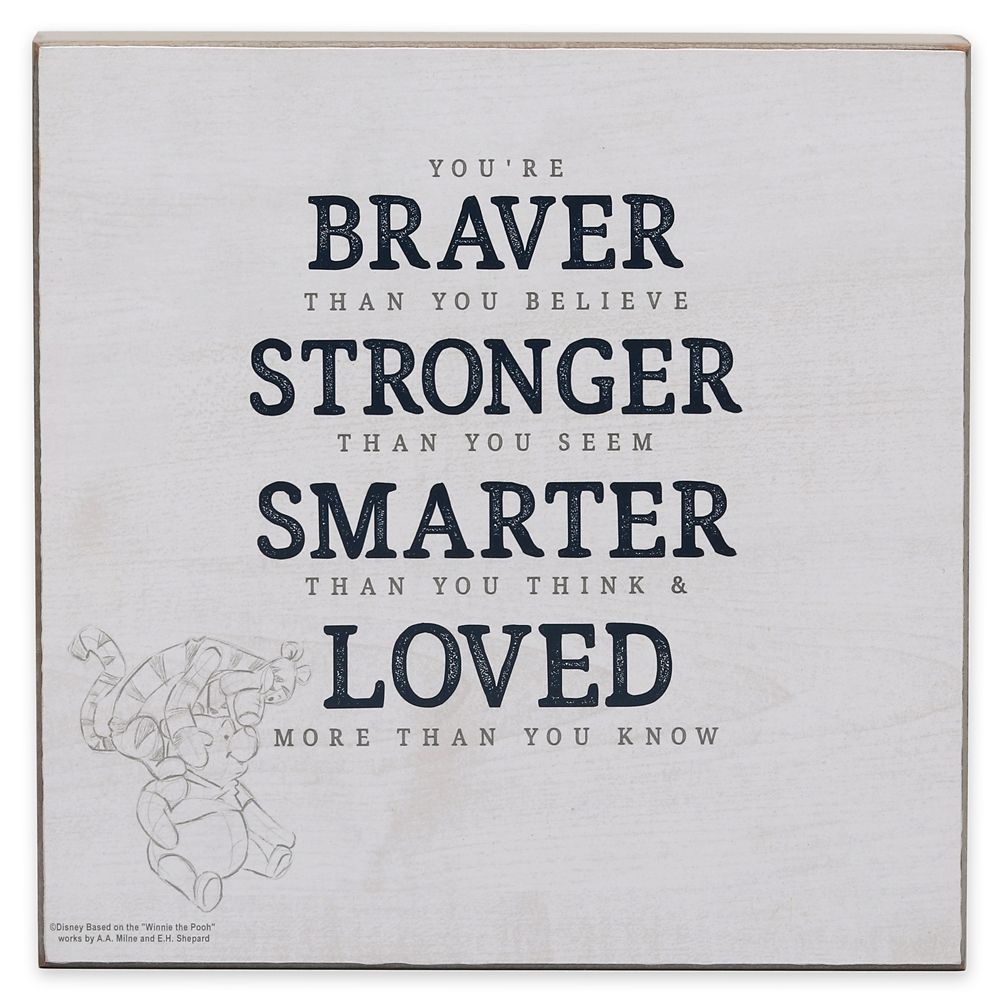 Winnie the Pooh and Piglet Wall Art
We are loving the rustic wood look that gives these a handmade feel.  Everyone knows that Piglet is Winnie the Pooh's best friend.  This wall art would be a wonderful reminder in your family room.  It's the space where you spend the most time with your loved ones, and this quote is "Time spent together is time well spent."  It's a reminder that we should cherish the time we do get to spend with those we're close to.  For $14.99, this home decor can be a part of your home.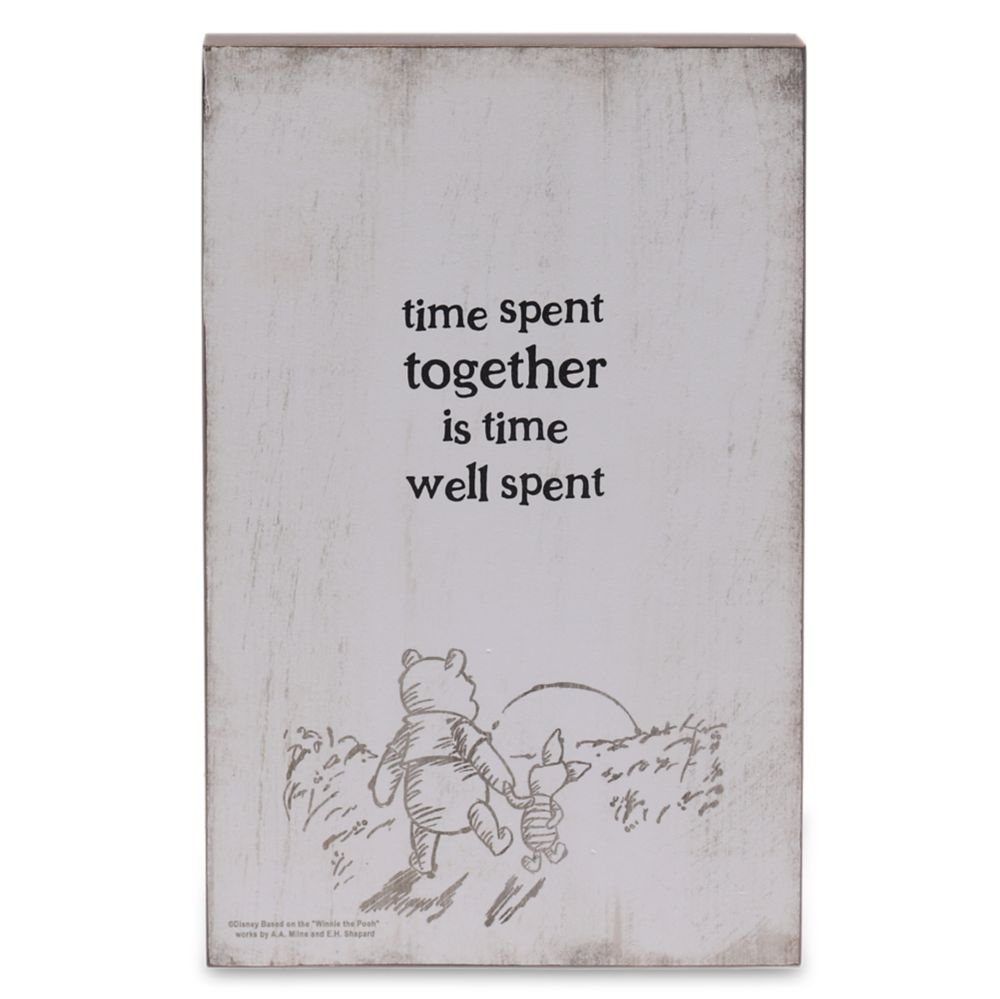 Fill Your Home With Winnie the Pooh
When you're spending time with your family, a fun activity is to build a Hundred Acre Wood tent.  Grab a bucket of popcorn, make some Winnie the Pooh cream puffs, and/or Pooh and Friends chocolate covered strawberries. Place your drinks on your Winnie the Pooh coasters.  Finally, get cozy in your tent and watch the live action Christopher Robin movie.