They say, "a picture is worth a thousand words."  It's true, because a photo can bring on so much emotion.  That's exactly what happened to me when I saw the photograph of the Shanghai Disneyland Mickey Mouse Clock Tower and Castle by Disney photographer Matt Stroshane.  A lot of his work truly captures our emotions, which is what makes Stroshane such a great photographer.
Matt Stroshane
He's been a Disney photographer for almost two decades.  Most of his work is done at Walt Disney World, but from time to time, he'll get sent on other projects that take him around to other Disney properties.  Which means he's usually assigned the photos that are taken because someone needs it for a project they're working on.
Stroshane shares the story of how the Mickey Clock Tower photograph came to life in a Disney Magic Moments post shared by the Disney Parks Blog.  This photo brought on a very specific Disney Magic Moment for him.  I think that some people don't realize the amount of time and effort that goes into creating picture-perfect moments like these.  With photography, and no pun intended especially since this is a Clock Tower photo, many times it's all about timing.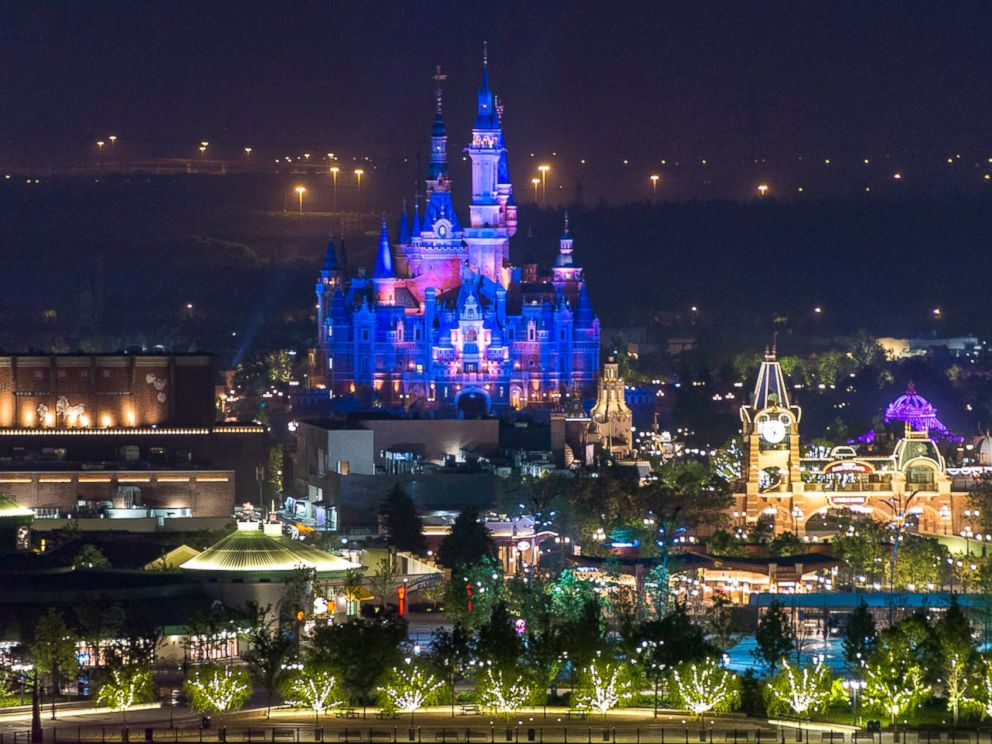 Shanghai Disneyland Clock Tower and Castle
Matt Stroshane was a part of a team that helped open Shanghai Disneyland in June 2016.  He was assigned to take photographs of the newest Disney Resort to broaden its photograph library.  The Shanghai Disneyland Clock Tower was a photograph idea that had been in his mind since Bob Iger introduced the layout of this Disney park the previous year.  In order to make it happen, he had to take into consideration timing, lighting, surroundings, and how to make this all happen.
All in all, it took a team of five and some improvising to make this photo happen at around 7:21 a.m., as you can see from the photo.  Yes, that Clock Tower was already operational so he needed to make sure he could showcase the cast member with the clock tower and the beautiful, large castle in the distance.  The creativity that went into making this picture and his Disney Magic Moment happen is just incredible!
Other Matt Stroshane Disney Resort Photos and Videos
You can have an unbelievable Disney experience even if you can't take a Disney trip, with Stroshane's work.  Some other notable pieces of his are the SpaceX Rocket over EPCOT, Harambe Market at Animal Kingdom, Haunted Mansion at Magic Kingdom, a Star Wars Costume by a guest, and a time-lapse video of a Disney Cruise Line to Alaska.  It's awesome for us Disney fans to be able to get these inside looks at how some of Disney's magic comes about.
Beautiful Disney Photography
There's a lot of other beautiful work done by photographers around the world at a Disney resort or theme park.  These Disney World photos displays just how stunning the Walt Disney World parks are.  Tokyo Disneyland and other Disney Resorts were recently lit blue for World Health Day and it's very touching.  If you want to have your own magical moments captured, you can do that as well!