Go Yeti, Go, Yeti! "Night fever, night fever… We know how to do it!" That Yeti sure can boogie its way into our hearts. Loungefly has caught on, and together with the Disney Parks, has created a Yeti Loungefly Mini Backpack that Parks lovers (especially Disney's Animal Kingdom) will be reaching for.
Inspired by Expedition Everest at Disney's Animal Kingdom, the Disney Parks x Loungefly bag is already available on ShopDisney while the Disney Parks enter a quiet period across the globe.
Disco Yeti Loungefly Mini Backpack
The snuggly details on this adorable Yeti are fairly standard when it comes to Loungefly features that we love. You'll get your iconic side pockets, an interior slip pocket, a main zipper area, padded faux leather shoulder straps, and silver hardware. The interior, which we regrettably don't have a photo of, features an adorable allover Yeti pattern that's too cute to boot.
Yeti Mini Backpack on ShopDisney
Not knowing how this article will age, we'll mention that while you're waiting out the CoronaVirus and looking for some Disney magic to fill the void of Parks Going, you can find this item on ShopDisney! The fuzzy mini backpack from Loungefly is retailing both in the Parks (when these photos were taken) and on ShopDisney for $80 even. ShopDisney's details on the website mention,
Fiercely fun and fuzzy, this mythically cute Yeti mini backpack by Loungefly will keep your valuables protected while reaching the peak of chic. Whether you're hiking up Expedition Everest or trekking off on a cool new adventure, this fluffy friend brings monster style wherever he goes.
More Yeti Fun
There are a bunch of other items you can shop for from your couch if you're a yeti fan. ShopDisney.com also shows listings for 11″ Boy and Girl Yeti plushes, which are far more cuddly than their attraction counterpart. They are each $19.99 and have been created especially for Walt Disney World Resort. As we see more Parks merchandise hit the internet, we're grateful for a chance to collect it without planning en entire vacation!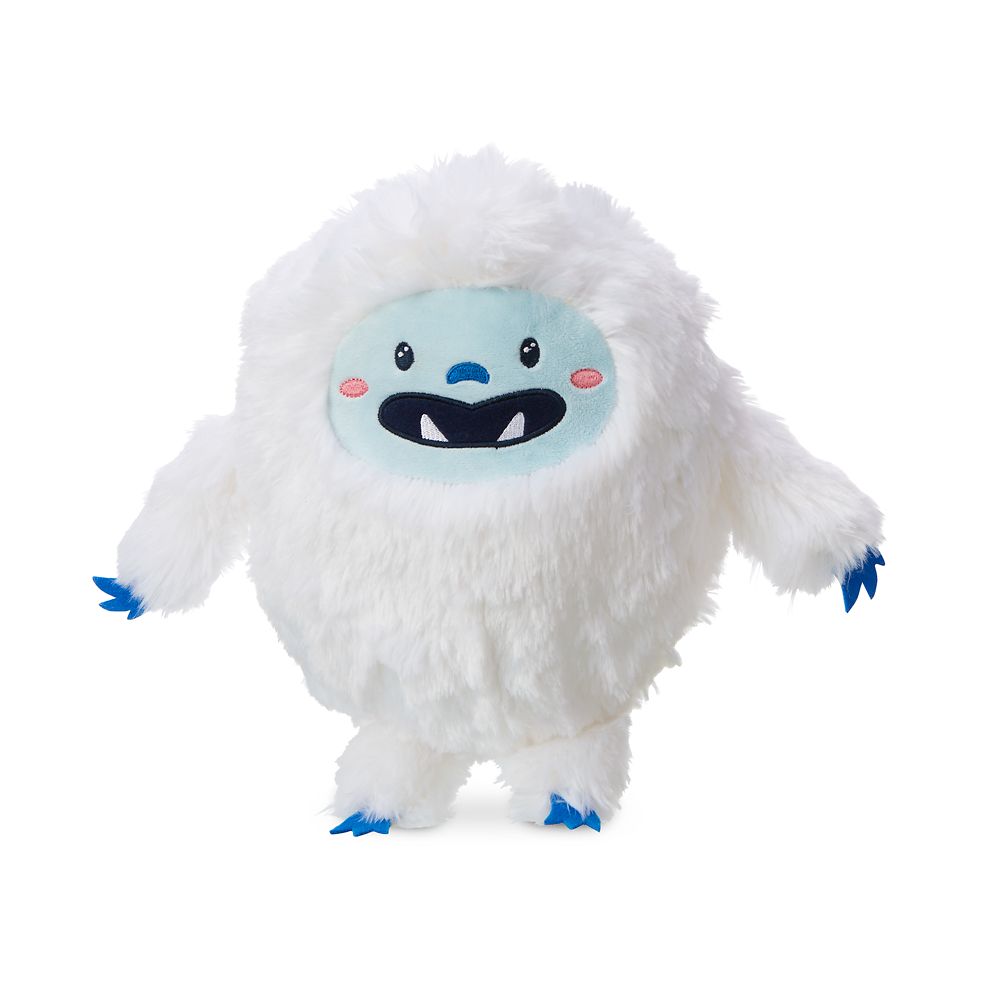 And as far as if that Yeti will ever stop dancing and start the um… electric slide forward? Well, we'll lie in wait and watch Twitter's musing thoughts from Joe Rhode. Here's hoping!
Do you collect Loungefly Mini Backpacks as we do? Leave us a comment about this ADORABLE fuzzy dude!