C'mon everybody! Here we gooooo! Off to another live-action Disney remake!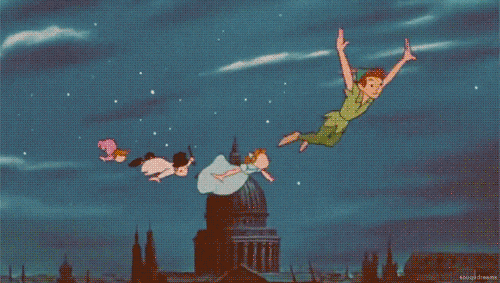 Yes, it looks like a live-action remake of Disney's beloved classic, Peter Pan, is in the works, and it will be completely separate from Fox Searchlight's film Wendy which is set to hit theaters on February 28, 2020.
Related: Disney Begins Search for Lead Actor for Live-Action "Peter Pan" Remake
Here's what we've learned so far
It has a new name. The remake is now confirmed to be named Peter and Wendy.
Production is set to begin on April 17th in Canada. 
Director and Producers are revealed. Peter and Wendy will be directed by Davis Lowry, the director behind Pete's Dragon, and produced by Jim Whitaker, whose work with live-action Disney films includes A Wrinkle in Time, The Finest Hours, The Odd Life of Timothy Green, and Timothy Failure: Mistakes Were Made. 
Lowry is writing the script with Pete's Dragon co-scriptwriter Toby Halbrooks. 
There is still no confirmation on whether Peter and Wendy will be released in theaters or be sent straight to Disney+.
The Challenge of Remaking Neverland
Let's hope Lowry and Whitaker are up to the challenge. They are about to undertake a retelling of one of Disney's most iconic and beloved franchises. Several other live-action remakes have already been made by with varying levels of success. But, this remake is different. Walt Disney's animated telling of J.M. Barrie's masterpiece stageplay is still the first film that comes to mind. Generations of disniacs have built their Disney obsessions around Peter Pan.
Their biggest challenge: winning over those disniacs.
Perhaps there is hope with Mulan
When Disney unleashed the trailer for their latest remake, Mulan, the studio made it clear it was sending a message. No longer were they trying to simply redo and replace the older films. This is a movie designed to complement the franchise and give a new telling of an old story. So, at the end of the day, everyone knows who is still the real Disney Mulan.
Perhaps the same will be true with Peter and Wendy. But, at this point, only time will tell.
Are you excited about the Peter Pan remake? What changes are you hoping to see in this story compared to the animated classic? Let us know in the comments!
Source: whatsondisneyplus.com