After Star Wars: The Rise of Skywalker was released, Oscar Isaac (Poe Dameron) blamed "Disney Overlords" for why fans didn't get a Finn/Poe gay romance. And, of course, the internet erupted in a fury.
But the harsh reality is that Disney could never back that storyline. No, it was not done to appease homophobic fans and stockholders. No, it's not because they're holding their share of homophobia.
Disney couldn't back FinnPoe because it was objectively not the right fit for the story, and it would objectively go against one of Disney's most-iconic storylines.
Before you take to the comment boards, please let me explain.
1. We've already established Finn and Poe are straight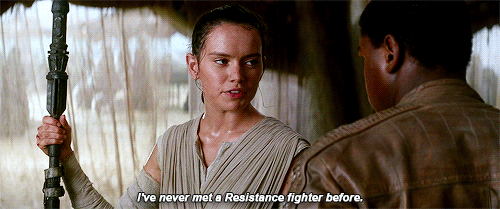 From the moment he laid eyes on her, Finn has been enamored with Rey. Even to ever-not-so-subtly ask if she has a boyfriend in The Force Awakens. Poe also proves himself to be very straight. In short, Disney makes it clear: These boys are straight.
To have them suddenly come out as gay for each other in The Rise of Skywalker would arguably distract the audience so much it would derail the story. Disney needed to focus on Rey's acceptance of her past, Kylo's push for redemption, and the journey to Exegol to bring down the Sith and First Order once and for all.
2. Disney needs to protect its "Buddy Picture" Storyline We Need Movies with Guys Just Being Dudes
Watch any Disney movie, and you will see guys just being dudes. From Winnie the Pooh and Fox and the Hound to Toy Story and Monsters Inc., Disney has perfected "The Buddy Picture." Stories involving that platonic brotherly love are essential pillars of Disney's storytelling AND necessary to a boy's social development.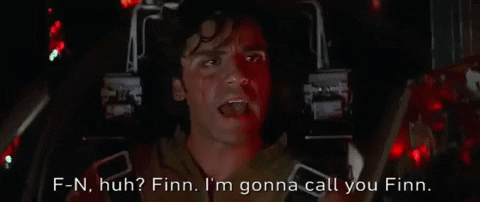 While it is essential to be open-minded and embrace equality, it is also essential for boys to have their "safe space" to be open with each other and not worry about harboring sexual attraction for another. There is already a rift between girls and boys and a common belief that girls and guys cannot be "just friends" because of sexual tension developing.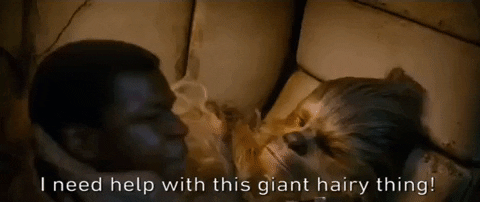 Related : A Rey and Finn Romance? 'Star Wars' Author Says It Was Supposed to Happen

OpEd: Is 'Star Wars Episode VIII: The Last Jedi' Actually Bad?
If Disney let FinnPoe happen, it would send the message that manly men like Finn and Poe could not be as close as they were and share as much emotion and affection as they did without involving more than just "brotherly love." In today's world, we need stories like this to demonstrate otherwise.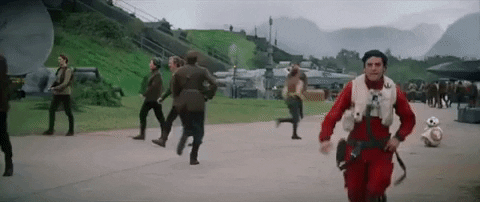 Disney Learned a Lesson with LeFou
Josh Gad's LeFou is an excellent example of that message falsely conveyed. In Disney's original Beauty and the Beast, LeFou is what is known as a "Toadie." A "Toadie" is a beta male who is a suck-up to an alpha male for purely cowardly survivalist reasons. LeFou knows Gaston is an ignorant bully but "knows better" than to say anything. He recognizes that he may be Gaston's footstool, but he's still closer to the power than everyone else.
By making him secretly in love with Gaston in the remake, Disney and audiences grossly misinterpret LeFou's character archetype. Essentially saying that the only reason any man would kiss up to a bully like gaston is that he secretly loved him when it was initially not the case.
Related: "Star Wars" Fans on Twitter Ask Disney to #ReleaseTheAbramsCut of "Rise of Skywalker"
Will Disney ever have a gay couple on the big screen? Yes, probably
It's only a matter of time at this point. Disney already unveiled its first teen gay relationship in their Disney+ original show High School Musical: The Musical: The Series. And it received tremendous acceptance. But it would need to either be one of the main focal points of the film or be written so subtly that it does not distract too much from the main storyline. Disney also needs to ensure that it is not a movie that could be included in its Buddy Pictures.
I'm sure such a movie can be made, and if anybody can do it on a level of quality, it's Disney. It will be exciting to see what they come up with. But even Disney can't please everyone.
What do you think? Do you think this helps explains why we didn't get "FinnPoe" in Star Wars: The Rise of Skywalker? Let us know in the comments!