J.J. Abrams and Lucasfilm shook the internet to its core when they released a trailer for Star Wars: The Rise of Skywalker at D23 earlier this year. In the last five seconds, they teased Rey falling to the Dark Side and her wielding an epic dual-blade lightsaber. While fans are still unsure about a lot in The Rise of Skywalker, one thing we are sure about is that you can now pre-order an official prop replica of Dark Side Rey's Lightsaber for yourself. But you have to act fast!
Wait. What?

That's right. The Rise of Skywalker is still more than two weeks away from its release, and EFX Collectibles are producing and selling 750 full 1:1 scale replicas of this infamous and highly-anticipated weapon worldwide. And they are available for pre-order right now! Each highly detailed model is crafted from solid aluminum and features a functioning hinge, which will allow you to display the saber in both open and closed positions on its numbered, hardwood display base (as well as mimic that scene from the trailer).
On their website, along with the product details, EFX Collectibles tells the prop's story. They said that they were inspired by the Star Wars: The Rise of Skywalker trailer first released at the D23 Expo earlier this year. They also said:
"EFX is proud to offer the Limited Edition prop replica of the "Dark Side" Rey Lightsaber from Star Wars: The Rise of Skywalker! It is machined out of solid aluminum with all metal details pieces. This replica is based on a detailed study of the actual prop and reference materials supplied by the Lucasfilm production team. This lightsaber is screen accurate not only in the geometry, but down to the detailed weathering, as well. Also, the hinge mechanism is the same one that was used in the actual prop."
This is an officially licensed product, and each lightsaber model will come with the prop story and certificate of authenticity.
Okay… how much is it?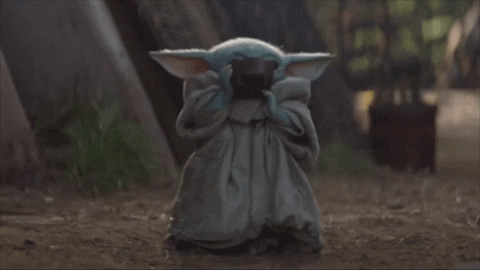 Because of the level craftsmanship and the limited supply, the Dark Side Rey Lightsaber is going to cost you $1,500 plus shipping/handling and sales tax where applicable. This price includes a $500 non-refundable deposit when you place your pre-order.
Star Wars: The Rise of Skywalker opens in theaters on December 20. You can go pre-order Dark Side Rey's Lightsaber right now at efxcollectibles.com
Remember that this replica is a collectible meant for display only intended for adults. This is not a children's toy.
Speculation Time: What does this mean for Rey?
Okay, this tease of "Dark Side Rey" reminds this writer of when Lucasfilm first teased Kylo Ren's hilted lightsaber in Star Wars: The Force Awakens. However, we saw more details confirming his new saber with each subsequent trailer. We get no such thing with the Dark Side of Daisy Ridley's beloved heroine in the other trailers.
Related: "Star Wars: The Rise of Skywalker" finally answers "Who is Rey?"
This probably means that Dark Side Rey is merely a vision provoked by Emperor Palpatine (akin to the scene in The Empire Strikes Back when Luke faced a vision of Darth Vader on Dagobah.) And Disney did clarify that it was a "vision." But that is optimistic thinking.
Now that EFX Collectibles have made this prop replica with the direct help of Lucasfilm, one must ask: Is this a prop for the niche collector, or is there something bigger at play here that we won't see until the movie's released?
What do you think of this collectible prop replica? Do you think there's anything to Lucasfilm teasing Rey's fall to the Dark Side? Let us know in the comments?