Frozen 2, the long-awaited sequel, hit theaters November 22, and Frozen fans have been literally singing its praises into the unknoooooown since. However, there might have been a really magical scene a lot of us missed. *Insert your best Olaf GASP here*
Did Olaf steal the show… again?
If you were one of the die-hard fans that did some research before heading to the theater, you might have stumbled upon the fact that there was a post-credit scene waiting to surprise and delight fans that stayed all the way through the scroll.
"New Rule of Thumb for Disney Movies: Always Stay Through the Credits." – T.J. Muscaro, ITM Writer
Disney, and especially Marvel fans, know that you can't leave the movie theater after watching a new release until the movie and the credits are finished. Marvel end-credit scenes have always been a fun surprise after the movies are over. Often with a little hint of what's to come in any forthcoming films.
Did we miss it? Really?! Loki's face here says it all!
Pixar movies usually have a short added to right before the feature film begins. But Frozen 2 didn't. Y'all, that should have been our sign!
Although not traditionally added at the end of Pixar or Disney films, Frozen 2 threw a curve snowball at us and added the cutest scene after the credits were done.
*SPOILER ALERT*
Skip the next paragraph if you haven't seen the movie yet and don't want any spoilers!
Remember when Olaf did that hysterical Frozen recap for the Northuldra people and Arendellian Soldiers in the enchanted woods? Well, this surprise scene at the very end of the credits brings even more adorableness for Olaf fans to enjoy!
We won't share all the spoilers just in case you haven't seen Frozen 2 yet; or if you did, but didn't stay all the way through the credits. You're welcome!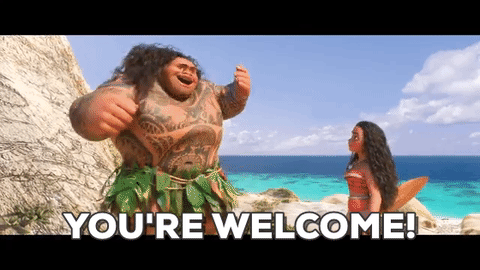 Did you get to enjoy more of our favorite magical snowman, Olaf, after you finished watching Frozen 2? If you haven't, we highly recommend another journey into the unknown to see it! I mean, we know you want to get another glimpse at Kristoff's epic power-ballad performance. Don't lie!
Let us know in the comments if you got to see that final scene and if you loved it as much as we did!