Can we agree that Disney snacks should be their very own food group? Maybe placed perfectly at the bottom of the food pyramid, where we can indulge our sweet tooth as often as we wish? While that might not be the healthiest approach to our diets, a little Disney candy and treats never hurt anyone; especially during the holidays!
Related: Olaf's Frozen Hot Chocolate Cake (and other Holiday snacks) Will Tide You Over till Summer
Enter, Disney food and sweets you can order online. Yes, you heard that right! A magical place where you can browse and shop for pixie-dusted yummies and get them delivered straight to your door. But, where can we find this enchanting shop, you ask? None other than friendly neighborhood Walmart store… except online!
Upon a simple search on Walmart.com, using two very wonderful words together, Disney + Food, and bibbidi, bobbidi, BOO! An array of delicious goodies for me and YOU!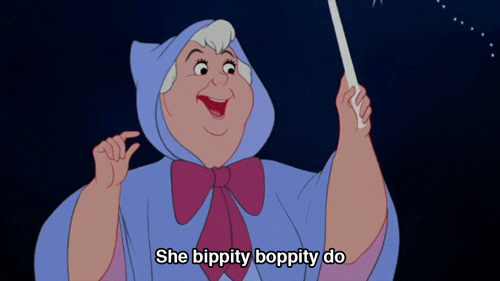 From coffee to tea to cookies and more, you can keep that Disney Snack FOMO at bay with these treats you can order and ship to your door.
Related: Where to get your Disneyland candy cane during the holiday season
We love these Disney-themed Gingerbread houses. Perfect for a holiday party! We love having a kids table during our holiday dinners where they can entertain themselves decorating gingerbread houses. This year, we might add that touch of magic with one of these cuties!
You can choose from Frozen 2, Toy Story 4, and classic Mickey and Minnie. These adorable gingerbread decorating kits range between $12.98-$14.98.
If you're a single-cup coffee brewer user, like Keurig and the like, these Disney K-Cups are for you! Available in Disney Mickey's Coffee Signature Roast, Disney Mickey's Coffee Mickey's Morning Roast, Disney Mickey's Coffee Blonde Roast Light, Disney Mickey's Coffee French Vanilla Roast, and Anna and Elsa's favorite… Frozen Hot Chocolate!
Not a coffee drinker? Curioser and curioser… But no worries! Alice has got you! You can enjoy this Disney Parks wonderland tea gift set. A perfect unbirthday or holiday gift for the tea drinker in your life!
We also love these Pinterest-inspired Frozen Cookie jars. Unfortunately, they are not available for online orders, but I bet you could find a copycat recipe online and make your own at home! YUM!
Related: MORE Mickey Mouse Ice Cream Now Available in Local Grocery Stores!
Samantha! Did you see this Disney Frozen 2 Olaf Brownie Snowballs Kit?! Wait. We don't know a Samantha. But you might! Then, this is the perfect treat to make together!
Last-minute shoppers, there's still time for you! Walmart is offering free 2-day shipping on eligible items. There is a minimum of $35 per order to take advantage of this shipping deal. You can also order by 4 pm for same-day pick-up where available.
Shipping is not available for all items in all locations so, be sure to search in your area and see what you can order.
Let us know in the comments if you are ordering any of these goodies! We want to know which ones are your favorites!
Source: Walmart.com