In the town of Blackpool is a little girl who loves Disney with all her heart. Seven-year-old Heavenly Loveridge had been dying for a trip to Disneyland, but sometimes reality gets in the way and her mother was not able to afford the trip.
When family and friends heard the news their favorite Disney fan would not be able to go to Disneyland, they "brought Disneyland to her" and stuffed her home with over 400 Disney toys.
Heavenly's mom, Deb, 33, was originally quoted by The Sun saying:
"Heavenly absolutely loves Disney and I kept promising and promising that we would go to Disneyland. But I went through a divorce and as a single mum we just couldn't afford it. I used to buy her Minnie and Mickie Mouses when she was young and when friends heard they all started buying her Disney toys too. It stopped being just birthdays and became every time they saw her. The collection got so big I thought it would bring Disneyland to her to make a Disney tree."
The tree-trimmed collection features newer faces like Elsa, Anna, and Olaf, as well as the classic "Fab Five" characters and others in between. These toys range in size from little things that would cost only $5 to those man-sized stuff animals you'd see that cost hundreds of dollars.
Related: Mom and daughter accused of stealing cash intended for families' Disney trips
Deb is now remarried and she and Heavenly live with her new husband Ben, 35. But, the family continues to run into the same problems that every other family deals with when saving for a trip. "We do hope that we can save up enough money to go to Disneyland soon," she said.
"But every time we have almost got the money together something goes wrong, something will break in the house and we'll have to put our savings towards that." It makes the mind revisit the montage from UP with Carl & Ellie smashing their change jar over and over again.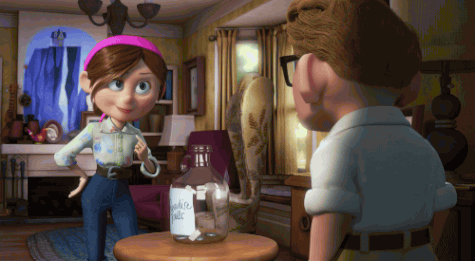 But while the family continues to save up, Heavenly is putting the publicity of their Disney Christmas Tree to good use and raise money for charity. She and her family have set up a Just Giving page for Trinity Palliative Care Services and Brian House Children's Hospice.
Do you know anybody who loves Disney as much as this girl? Have you ever had trouble saving up for a trip you desperately wanted to take? Let us know in the comments!