Fall is just around the corner and we're all getting ready for the leaves changing colors, pumpkin spice, and Halloween! It may seem like it's still some time away, but many are already prepping their Halloween costumes.
We know that our favorite original Disney characters are ready for the spooky season. And if you're preparing for a socially distanced Halloween this year, these are some friends that you can bring into your home and still be able to cuddle with!
Mickey Mouse Halloween Plush
This 15″ Halloween Mickey Mouse plush is sold on shopDisney for $19.99 and is the perfect companion for when you're carving out those pumpkins because, he's a Jack-o'-Lantern! He's a plump guy with candy corn socks ready to rock the season.
Keep a smile on your face during the spooky season by snuggling-up to our Mickey Mouse Halloween plush when the celebration gets too scary. Mickey's plump pumpkin costume will lighten your heart on a stormy night.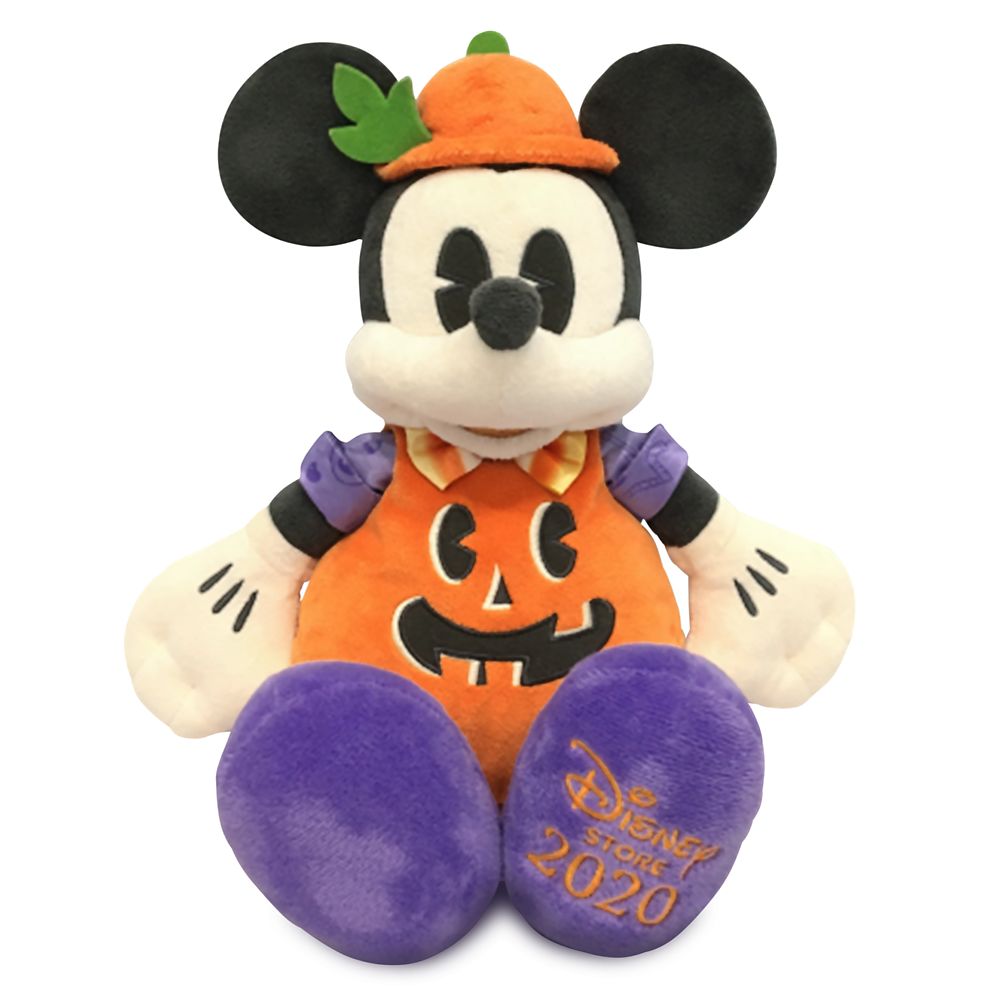 Minnie Mouse Halloween Plush
This 15″ Halloween Minnie Mouse plush is sold on shopDisney for $19.99 and she's going to cast a spell on you! Her magic and Halloween Disney Snacks Witch Costume is going to just make you fall in love with her. She's even got candy corn stockings to match Mickey!
Minnie Mouse conjures up some memorable magic for the spooky season with this soft Halloween plush. Her winsome witch costume will cast a spell of smiles on your haunted.
Pluto Halloween Plush
This 15″ Halloween Pluto plush is sold on shopDisney for $21.99 and it looks like he got started a little early on the trick-or-treating! His jack-o'-lantern bucket is already filled with goodies.  Maybe he's bringing the party to Minnie and Mickey this year.
Pluto looks bad-to-the-bone in his spooky skeleton costume with pumpkin trick-or-treat bag. This soft stuffed plush will be a howl at your next Halloween party.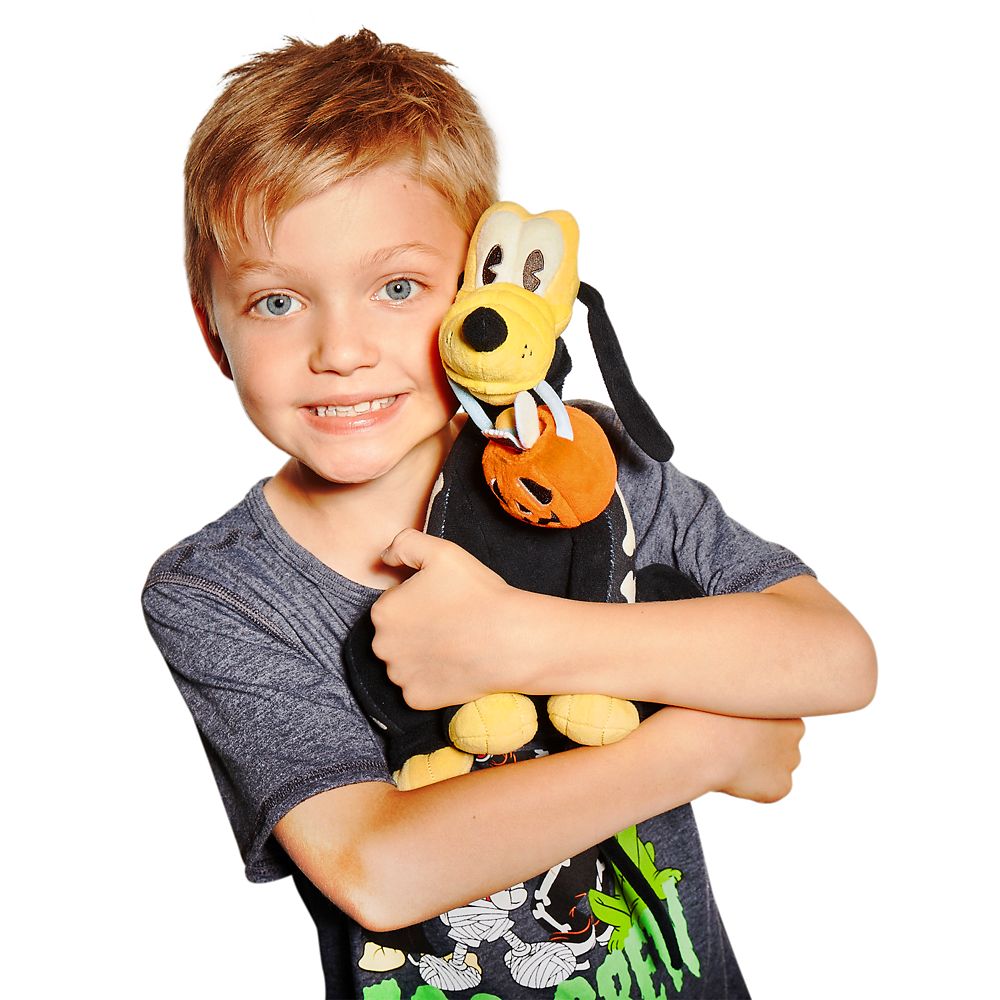 More Disney Halloween Treats
Let's be honest! We'd all love a few more treats than tricks this Halloween and these snuggly not-so spooksters are just that. So to continue the happy haunts, here are some other fun Halloween themed merchandise for this fall season. Walt Disney World canceled Mickey's Not So Scary Halloween Party, but Disney fans can have one at home and use these props below!