The Downtown Disney District at the Disneyland Resort has been keeping the magic alive and providing a daily dose of magic until the rest of the Disneyland Resort starts its reopening. Over the past month since its reopening on July 9th, slowly more and more of the storefronts have been reopening to welcoming back the public. New measures that have been implemented have worked well to protect the health of Cast Members and Guests upon their visit. It's a great way to get outdoors and enjoy some amenities that we were used to having in the past while doing so in a safe manner, and it helps that parking is currently free for all Guests!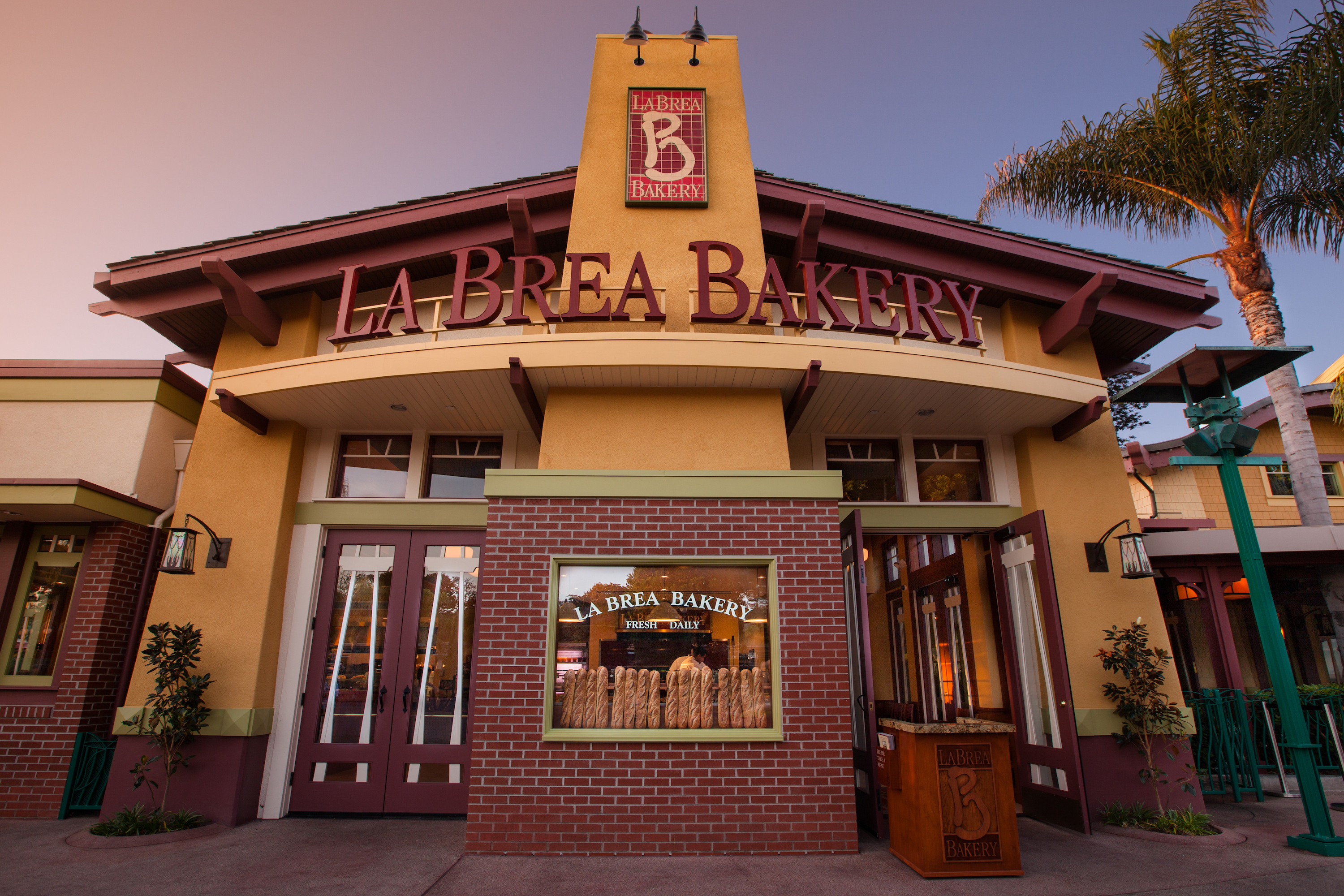 La Brea Bakery Café
Today, another restaurant was added to the list of stores and restaurants that are spreading some pixie dust to Guests who go for a visit. This restaurant is the closest we'll get to the Disneyland theme parks right now. No really, it's the closest restaurant to the entrance of both the Disneyland Park and Disney California Adventures. It's known for its delicious artisan bread that makes for great sandwiches like the three-cheese grilled cheese paired with tomato soup pictured below!
Made with three cheeses, this is the grilled cheese you've been missing! Enjoy one today at La Brea Bakery Café—now open in #DowntownDisney! Check the Disneyland app or https://t.co/aRBgSSLNSY for details. pic.twitter.com/AzYDT9RQBQ

— Disneyland Today (@DisneylandToday) August 19, 2020
"Handily located near the entrance of the promenade, La Brea Bakery Café is the perfect spot to stop!

Fuel up for the big day ahead with fresh-squeezed juices, coffee, baked goods or a delicious breakfast croissant sandwich at the La Brea Bakery Express counter and then take a seat on the comfortable patio amid the bustle of the Downtown Disney District. Serving brunch all day, the café features a menu that blends classic favorites with new chef-inspired creations—with a grand assortment of the same fresh-baked-daily breads that made La Brea Bakery a household name.

Brunch fare includes pecan-stuffed French toast and blueberry pancakes, as well as light and healthy choices. Or take your pick from appetite-pleasing bites like the La Brea Bakery signature burger, spicy BBQ bacon chicken sandwich or grilled cheese with tomato bisque.

Guests craving something on the lighter side will have plenty to choose from with freshly tossed salads like the LBB Cobb, made with roasted turkey and grilled corn, tossed with greens and the café's housemade honey Dijon dressing. If your sweet tooth is having a craving at the end of your meal, why not try one of our cookies or pastries from the Express counter?

Be sure to pair your meal with a selection from the café's wine and beer menu for a most enjoyable evening!

All menu items are subject to change without notice. Gluten-free bread is available upon request."
Tips for Visiting Downtown Disney
Here are some things to make note of before you visit Downtown Disney. Make sure you aren't feeling any symptoms, especially since you will be temperature checked at the gateway entrance. Don't forget to bring a mask because it's mandatory that all Guests wear one unless they are sitting down at a restaurant enjoying their meal. It's a large space so there's plenty of space to stay at least 6ft apart and no need for crowding.
For a full detailed list of things to know for your trip, please check out this Downtown Disney FAQ.  If you're wondering what else you can enjoy at Downtown Disney, here's a list of other hot spots that are currently open.