Peter Pan, one of Disney's classic tails, is one of the reminders of how much Disney fans cherish their childhood, and sometimes, even long for simpler times and sweet memories of their childhood.
This Peter Pan glow in the dark OtterBox phone case might just brighten your nights enough to bring that little childhood flashback. You know, might remind you of those glow in the dark sticker you had in your room, or the little night light that kept monsters away at bedtime.
Yet, the case is not only a cute childhood reminder, it is also an adorable stylish accessory for any Disney lover.
This adorable Peter Pan glow in the dark case features Peter Pan, Tinker Bell and the Darling Children flying towards the second star to the right. The translucent clip case is made of polycarbonate with a big glow in the dark moon.
Related: Soar Straight to Neverland With 'Peter Pan' Inspired Ears
These cases can be found around Disney World and Disneyland Parks as well as Downtown Disney and Disney Springs.
The glow in the dark Peter Pan case is available for iPhone X, XS and XS Max.
Related: SNEAK PEEK: June Minnie Mouse: The Main Attraction – Peter Pan's Flight
The OtterBox iPhone case is going for $59.99. You can also buy them through shopDisney here:
These glow in the dark tech accessories are super fun and cute. Or, you might even go far as saying that it is magical as if Tinker Bell sprinkled a little bit of her pixie dust onto the moon to make it glow.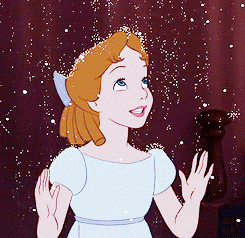 Related: Jude Law in Talks to Play Hook in 'Peter Pan' Remake
So, to let's aim to the second star to the right and straight on 'til morning!
What do you think of the Peter Pan glow in the dark phone case? Let us know in the comments below.