Summer is upon us, and so are the Disney World and Disneyland reopening dates! But, before the parks open and we get our turn to go outside, there's another special and exciting day right around the corner — Fourth of July!
While you and your family plan your Independence Day cookout full of burgers and hotdogs, why not think a little about what your Fourth of July outfit will look like.
Related: Disney World Reopening FAQs: Reservations, Health Screenings, Ticket Sales, and More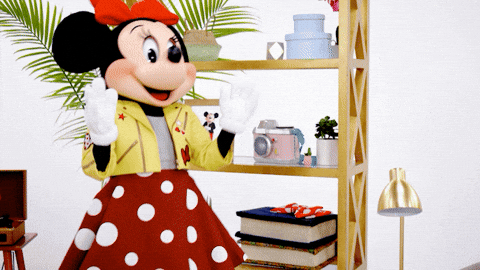 The shopDisney Americana collection excited a lot of people to celebrate Memorial Day weekend, but shopDisney didn't stop there. They blue, red and white collection has added a new item, another adorable Minnie Mouse ear headband!
The new Minnie Mouse sequined ear headband has red sequined ears and band with a big sequined star and stripes bow. And as the item description says: "It's a stirring keepsake to honor America for years to come!"
Related: NEW Mickey Balloon Ear Headband Now Available at Disney Parks!
The new sequined ear headband is currently on shopDisney website for $29.99.
Despite the fact that the new ears are definitely a cute American pride detail, it can be an amazing accessories for you to use when Disney World and Disneyland reopen.
It is also worth to take a look again at the previous Minnie ears headband lunched by the Americana collection in May for Memorial Day. They would also look amazing as an accessory for celebrating the Fourth of July Disney style.
Related: UPDATE: Orange County Mayor Approves Disney World Reopening Plans and Dates
Other American Minnie Ears
Looking for other ears? These adorable Minnie ears headbands are also going for $29.99 on shopDisney.
What did you think about the new Americana Minnie Mouse ears headbands? Would you wear it for Fourth of July? Let us know in the comments bellow.