Good stuff keeps rolling in at Disney Springs!  Last month, a popular restaurant, Wine Bar George, shared how to create the perfect wine bar at home.  Earlier this month, they revealed the guidelines they would be operating by once they reopened.  Just this week, Disney Springs started their reopening, which included Wine Bar George (now selling amazing frozen cocktails and loaded fries!).
Wine Bar George not only has a great wine list by Master Sommelier George Miliotes, but its food menu items are great for all occasions.  Book a reservation for a Weekend Wine Country Brunch for classic flavors like Kendall Brook Smoked Salmon, Charcuterie Boards, French Toast, and Sausage Gravy, Biscuits, and Bacon.  If you're looking for weekday lunch options, stop by for a Frisée Salad, Crispy Mac & Cheese Bites, Chicken Sandwich, or Steak Frites.  This is a great place for a family dinner with all the Small Plate Options and Family Style Entrees like Skirt Steak and Grilled Whole Greek Sea Bass.
The Basket
There is a part of this restaurant that is perfect for the flavor of our times, and that is The Basket.  It's the grab-and-go counter of Wine Bar George where you're still able to grab your adult beverages along with some perfect small bite pairings.  Because what is a wonderful glass of wine without cheese!  At The Basket, you can create an entire picnic basket.  Now, they're serving up a new item that is sure to be a hit, french fries!
Frozen and Fries
Wine Bar George has super trendy frozen cocktails with some delicious flavors for $13.  Now you can pair them with fries for $8!  The latest item on their menu is not your typical order of fries though.  They're served up with a twist change in sauce and topping. Remember, the fries and frozen cocktails are sold separately!
Queso Fries with Frosé
Fries topped with Queso Cheese, Chili Peppers, and Cilantro
Frosé is a cocktail of Rosé, Vodka, and Strawberry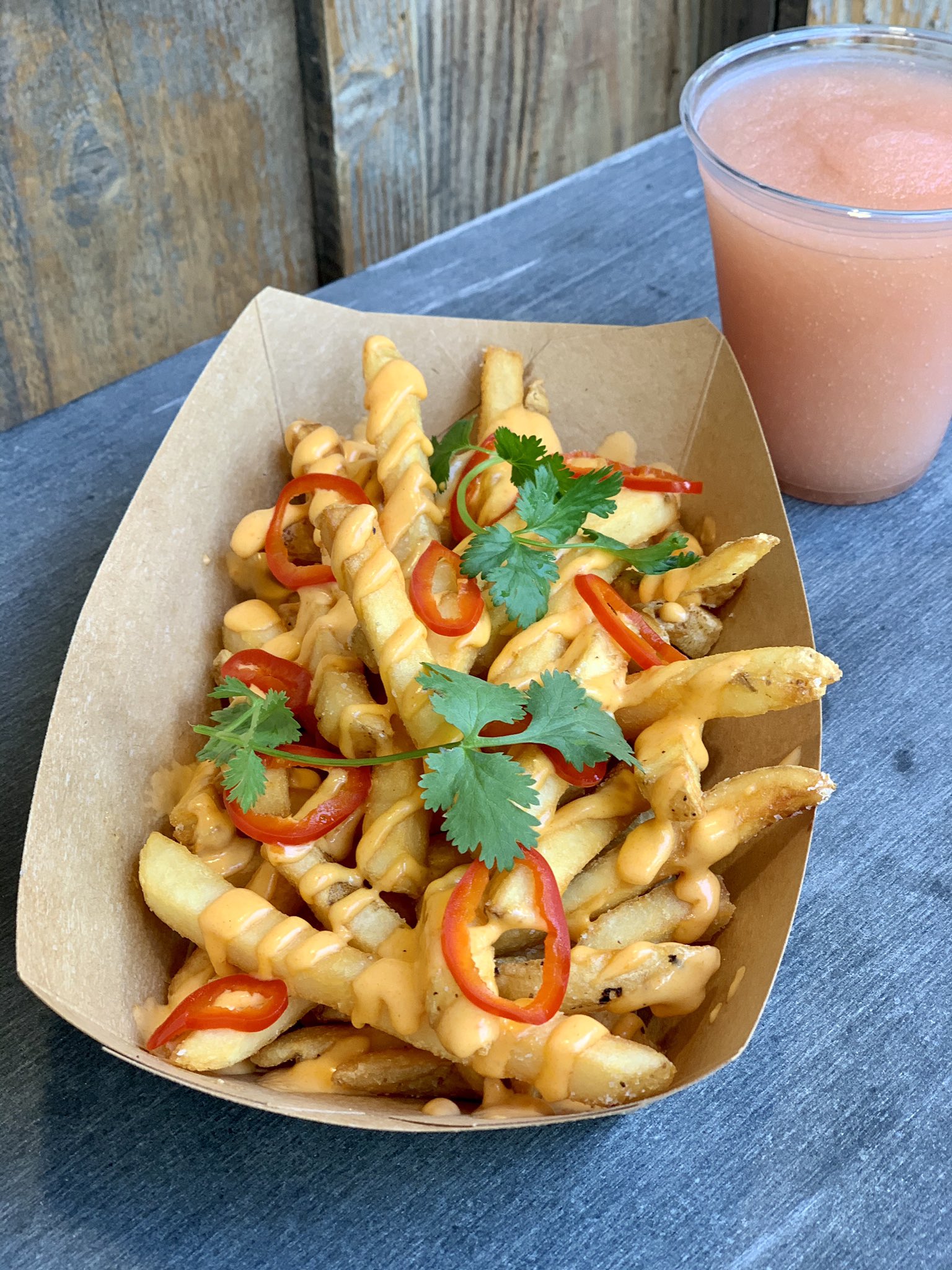 Togarashi Fries with Friezling made with Dole Whip Lime
Fries topped with Japanese Chili Flakes, Sauce, and Green Onions
Friezling is a cocktail of Selbach Riesling, Vodka, and Dole Whip Lime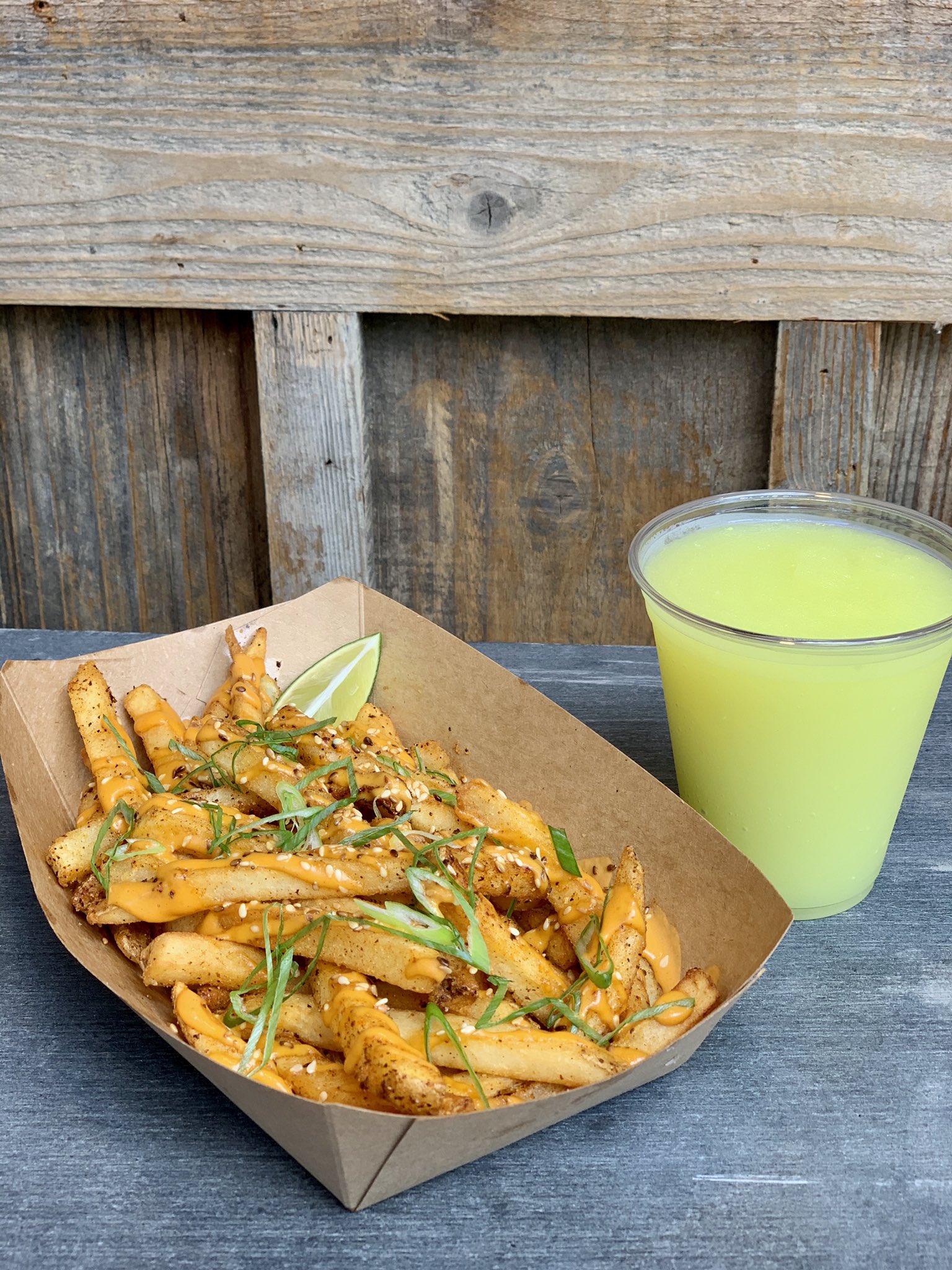 California Fries with Frozcato made with Dole Whip Pineapple
Fries topped with an Avocado Crema, Bacon, and Green Onions
Frozcato is a cocktail of Dole Whip Pineapple, Moscato, and Vodka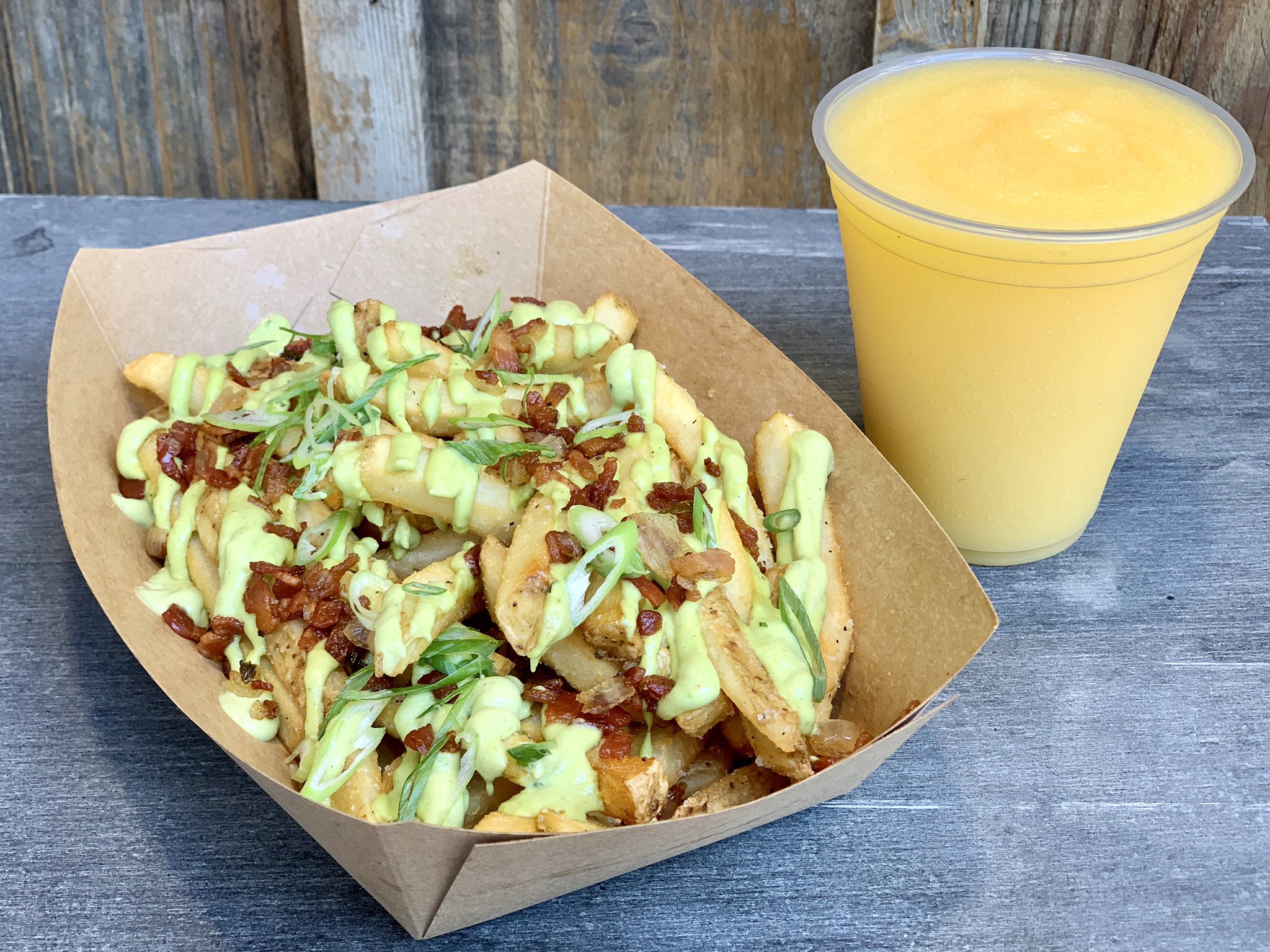 Buffalo Fries with Freaujolais
Fries topped with Buffalo Sauce, Bleu Cheese, and Chives
Freaujolais is a cocktail of Beaujolais, Vodka, and Raspberry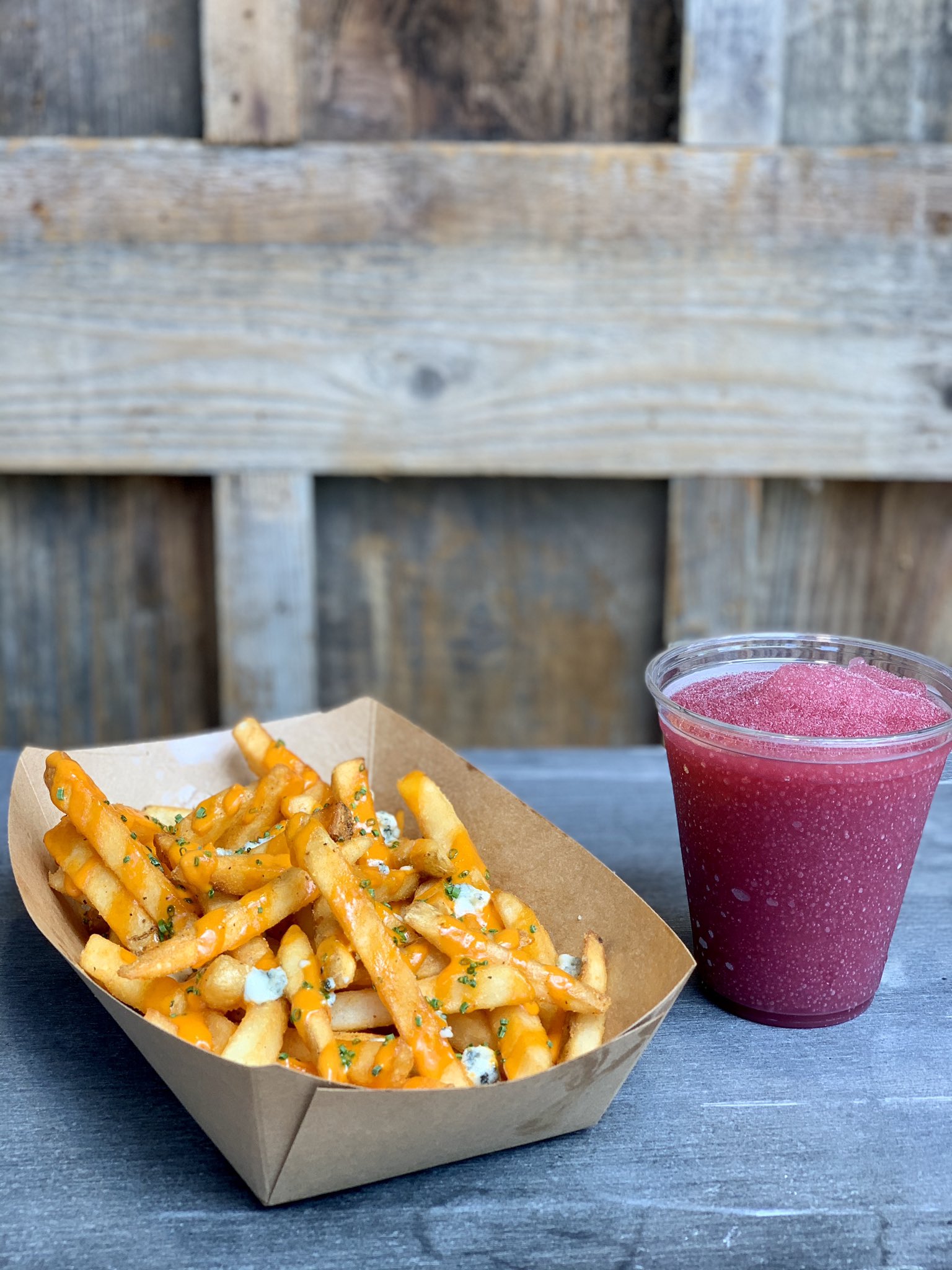 Click here to book a trip to Disney World and try Wine Bar George at Disney Springs!