Attention all wine-and-sangria-loving Disniacs: Disneyland's Mediterranean restaurant, Catal, has some deals you do not want to miss!
Check it out:
Your "Wine Wednesday"s Just Got Extra Magical
Catal is one of the gastronomic gems you can find in the Downtown Disney District of the Disneyland Resort in Anaheim, California. It's decided to start the new decade with their own extra-magical Wine Wednesdays.
Here are the specials:
EVERY bottle of wine and pitcher of sangria is available for 50% off.  

That includes bottles of Prosecco, La Crema, Domaine de Cala Prestige, and Duckhorn 'Migration.'
This special lasts ALL DAY LONG!

Pair your wine and/or sangria with a Wine-Wednesday-exclusive charcuterie board.

The board comes with serrano ham, salami, brie, manchego, house-made preserves, whole grain mustard, grilled baguette, and mixed nuts.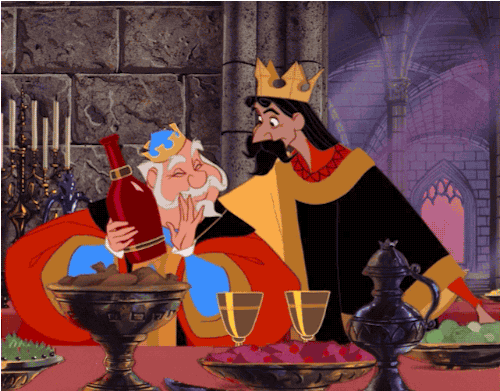 Related: Check Out This NEW Must-Try Secret Menu Drink At Trader Sam's
All Day Every Wednesday
Again, this 50%-off deal is going on the entire day. Finish all your fastpasses in the morning? Come have a sangria soaked lunch. Got dinner reservations? Come a little early and take advantage while you wait, and then order a second bottle with the money you saved when you get seated. You're on vacation, aren't you? In the Happiest Place on Earth! Do what makes you happy regardless of the time of day!
Got some Disniacs that don't like wine? Catal's got you covered.
If you Disney with some people who aren't friends with the fruit of the vine, Catal has some other options available to help settle a happy compromise. The restaurant hosts a Happy Hour every day from 3 pm-5 pm, as well as "Mega Mondays" which offers their "Mega" Cocktails for $35 each: the Mega Margarita, the Mega Mule, and the Mega Blueberry Sangria.
Catal
As they say on their website:
After a day of hustle and bustle at the parks, your first step into Catal Restaurant will transport you into a far removed environment of tranquility…Located within the iconic Downtown Disney, our restaurant focuses on creating a mature and sophisticated ambiance. With a comfortable indoor dining room and an outdoor balcony with panoramic views, you will find yourself being taken away by the Mediterranean décor.
This Disneyland restaurant also provides balcony seating that offers prime viewing of the fireworks.
Are you a wine drinker? Are you going to visit Catal on your next trip to Disneyland? Let us know in the comments!
Source: Catal