Last weekend Spooky Empire held its annual May-Hem event in Orlando, a freakishly fun convention filled with all things horror. Amidst a sea of celebrities, many May-Hem attendees lurked throughout the event's halls wearing costumes from across all genres of film and TV.
From Freddy Krueger to Mickey Mouse, the cosplay of Spooky Empire covered all elements of pop culture, horror and otherwise. And a first-ever costume contest for the event, sponsored by Legends – A Haunting at Old Town, let fans show off their most elaborate creations.
---
Video: Crazy cosplay of Spooky Empire May-Hem 2014 with celebrity cameos

---
Video: Cosplay contest highlights at Spooky Empire May-Hem 2014

---
Creativity ran rampant throughout all three days of Spooky Empire's May-Hem. Below are some of the best and most unique outfits followed by a complete slideshow including the rest.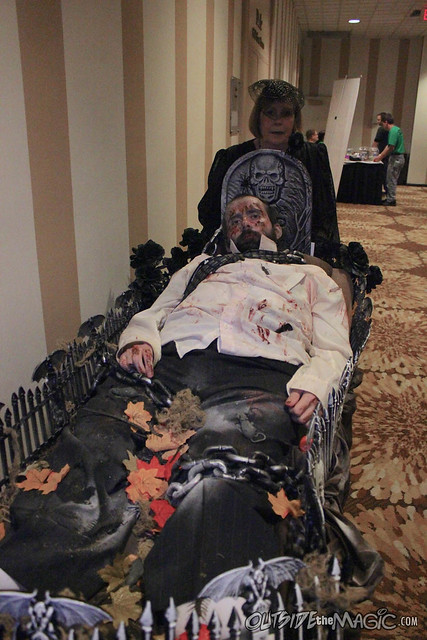 More cosplay photos from Spooky Empire May-Hem 2014: