As if millions of voices suddenly cried out in terror and were suddenly silenced, Star Wars Weekends 2012 has come to a close at Walt Disney World after four weekends of bringing fans inside the George Lucas-created universe. Many arrived in costume to meet and greet with characters and celebrities from throughout the six "Star Wars" films and "The Clone Wars" TV show.
On its last weekend, I ventured out to Disney's Hollywood Studios to take in the intergalactic festivities a final time for this year, armed with a camera and zoom lens to capture a close-up view in a day's worth of excitement throughout the event.
Let's take a photo journey…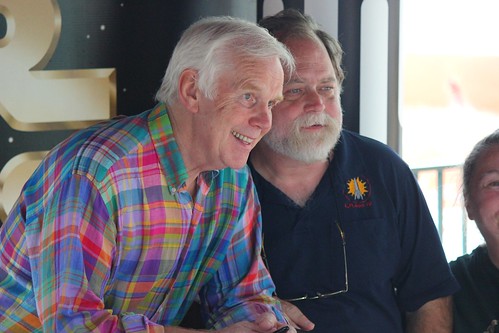 Star Wars Weekends 2012 may be gone, but fans of the franchise needn't wait too long for more with Star Wars Celebration VI just a couple months away, where tens of thousands of fans are expected to convene in Orlando to see even bigger celebrities, buy more collectibles, and wear more elaborate costumes.
More photos from Star Wars Weekends 2012: