Growing up as a Harry Potter fan, you probably anxiously awaited your Hogwarts admission letter, wished you could go to the Weasley's Wizard Wheezes and get yourself a Pygmy Puff for a pet, be Hermione and Ron's best friends, learn some magic instead of geometry or even wished you had a cupboard under the stair in your house so you could mimic Harry's room at the Dursley's home.
What if I told you that a 12-year-old girl got her own cupboard room from her step-mother?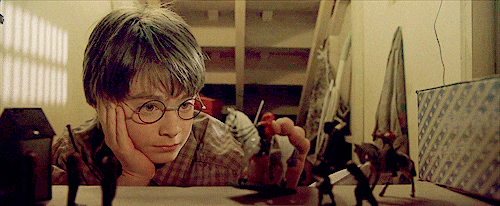 This sounds like a cross over between Cinderella – with the step-mother – and Harry Potter – with the cupboard. But believe me, this story has a very happy ending.
The step-mother come on Facebook's group, DIY On a Budget Official, and shared the Harry Potter inspired DIY she made for her step-daughter.
According to the post, the step-mother said her step-daughter would come occasionally, every other weekend, to their home, but there wasn't any spare rooms. She also said her step-daughter didn't want to share a room with her two younger sisters, one is two and the other four, because of the huge age gap.
So, that is when step-mom came to the rescue and had this crazy idea of turning the cupboard into a Harry Potter inspired room for her step-daughters quick visits. The idea also came from the fact that the young girl is a fan wizarding world of the Harry Potter series.
Related: Harry Potter Holiday Funko Pop! on Pre-Sale at BoxLunch
On her post, the step-mom said that her step-daughter loves the room!
"Also she's 12, she didn't want to share a room with her 2 & 4 year old sisters, plus she *** loves it" says the post.
And no wonder the other people in the Facebook group loved the wizard DIY inspired room and its witchcraft..
Related: 'The Making of Harry Potter' Announces Reopening Date
It is admirable this step-mother's creativity to please her step-daughter. The little cupboard under the stairs looks really comfortable and amazing! It is safe to say that this would be a fun little DIY to please any little wizard (as a fun little room beside their actual room).
And we can all agree that this cupboard room is way better than the than the dusty cupboard aunt Petunia and uncle Vernon made Harry live in.
Related: Knit like a Hogwarts Student for Harry Potter's 40th B-day!
What are your thoughts on the step-mother's action and her wizarding inspired DIY? Would you sleep under this staircase? Let us know in the comments bellow.