The term "evergreen spirit" is taking on a whole new meaning at the Walt Disney World Resort this holiday season. Cast members are taking the initiative to spread a more sustainable spirit of the season by sharing tips on how to be more eco-friendly.
Here are a few of their suggestions:
Some of these tips make sense. Some of them, let's be honest, are a pain to deal with. But we all want to be on Santa's Nice List, so, let's grit our teeth and go through these one by one.
Use LED Christmas Lights: This one makes sense. Speaking as a die-hard Christmas decorator (pun-intended because Die Hard is a Christmas movie), I can tell you that LED Christmas lights use up to 80% less energy than traditional lights, and they look a lot cooler too. Cinderella Castle at Walt Disney World is covered in over 200,000 LED lights.
Skip gift wrapping by giving unwrappable gifts: What do we mean by "unwrappable gifts"? I mean experiences. Surprise your loved ones with experiences that you can't wrap underneath the tree.
"Wrap it in brown so it can come back around": Okay, this is an annoying one. The idea here is to wrap all your gifts in simple brown cardboard paper, even recycle grocery bags, so that you can reuse the theme-less paper over and over again. Unless you're going for a rustic-themed Christmas or something, this can lower the fun-meter.
Send E-Cards instead of Snail Mail: Here's another point that makes us go "really?" Christmas cards and Christmas letters are a staple tradition and people appreciate getting letters in the mail. Still, if you can get them to stand out from the scores of other emails, E-Cards are a lot less expensive and do a small part to reduce the carbon footprint that comes from relying on the extremely inefficient Postal Service. It also means you can procrastinate on them closer to Christmas.
Reduce Waste Around the Table: I know, this one seems like a lost cause. Because, how can you really be sure how much food is enough and if you're not using disposable plates and silverware, you're just going to waste more water cleaning up. I think this point needs to be subjective to each family, and we should just try to not throw away so much food and garbage.
Buy Sustainable Gifts: Now, what the heck does this mean? It means buy people on your list gifts that will help them live a more eco-friendly lifestyle. These can include cool gifts like Yeti®s and mini cacti or, you know, other gifts like reusable straws and clothes made out of recycled stuff. Whatever they're into, right?
Properly Recycle Your Real Christmas Trees: Yes, real trees ARE recyclable. When their time is done, be sure to put them on the curb with the other yard waste. That includes fallen branches and other compost. Remember: Trees stay up until Epiphany (January 6, 2020)!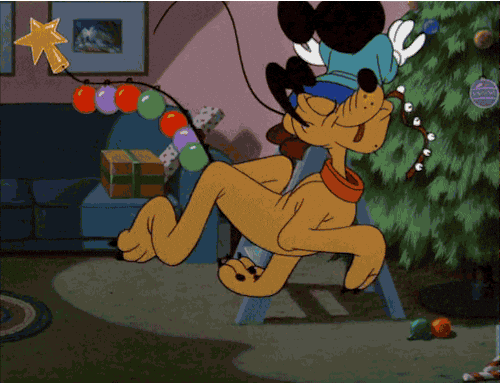 Related: Walt Disney World Cast Members donate 30,000 toys to Toys for Tots
Look, at the end of the day, the one thing these tips have in common is what's good for the environment is also good for your wallet. So, if being more eco-friendly isn't enough motivation for you, then do it so you can add some more savings to your next Walt Disney World Vacation!
What do you think of these eco-friendly tips? What are some of your favorite sustainability habits around the holiday? Let us know in the comments!
Source: Disney