It's not too early to start shopping for gifts for your favorite theme park adventurers. We've gathered some of the best deals on great gadgets like portable phone chargers, smartphone camera lenses and so much more. And who knows, maybe some of these gifts are perfect for treating yourself – we wouldn't blame you.
Check out these great holiday finds for the theme park lover in your family, and use coupon code GIFTSHOP15 to get an additional 15% off!
The Universal Waterproof Phone Charger ($13.99, 72% off)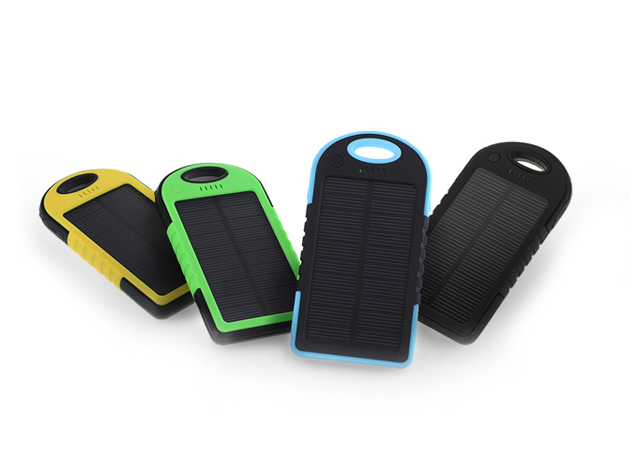 Long days at the amusement park means tons of photo ops, but not enough battery power. The Universal Waterproof Phone Charger clips right on to your belt or bag and uses solar power to charge up any device so you can use them all day long. And if you're planning on going off the grid, this charger serves as a great backup power source. Ready, set, charge!
Buy Now: Charge up with the Universal Waterproof Phone Charger for just $13.99.
This Something Strong Charging Backpack ($39.99, 55% off)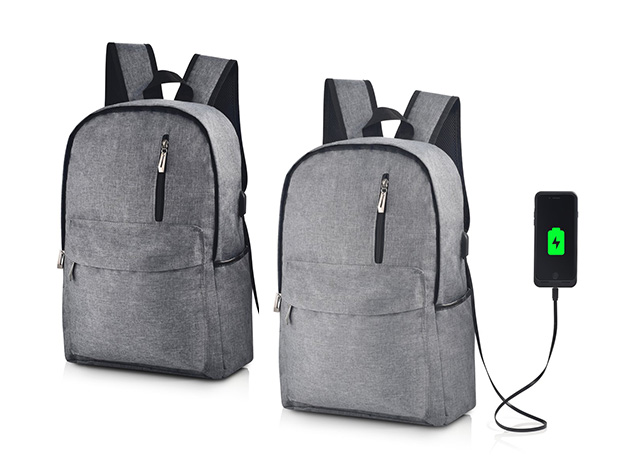 Want a backpack that does it all? Meet the Something Strong Charging Backpack that does more than just hold your phone—it charges it! Whether you're traveling all day or going to the amusement park, this backpack holds all your essentials and charges your devices without ever needing a trip to the outlet. In fact, you can charge the whole family's devices since it has the power to charge a standard iPhone three times. And on top of all that, the backpack looks pretty darn stylish, if you ask us.
Buy Now: Get the Something Strong Charging Backpack for half off at $39.99.
The Activeon CX 1080p WiFi Action Camera ($39.99, 60% off)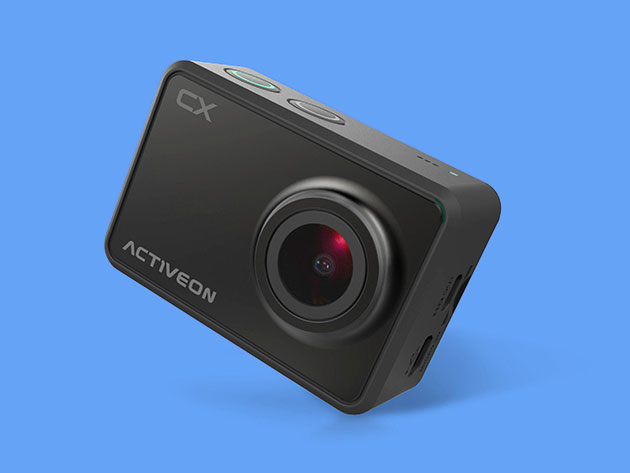 Not crazy about the price-tag attached to the Go-Pro? Never miss out on the action thanks to this Action Camera by Activeon that sports a handful of exciting features like four fields of vision to choose from, underwater recording capabilities, and so much more. Even if you're not a professional photographer, the camera's simple two-button design is incredibly easy to use and can upload onto your smartphone in a flash.
Buy Now: Capture all of your family's adventures with the Activeon CX for only $39.99.
The RevolCam: The Multi-Lens Photo Revolution for Smartphones ($34.99, 40% off)
Is it possible to take exquisite photos without lugging around a bulky DSLR? Yes. Turn your phone into a professional-grade camera with this multi-lens for smartphones. Choose from a variety of lenses to capture the best moments of your family's adventures. The attachment even includes 230 different levels of lighting so you can capture every sunrise, family gathering, and much more. It also includes a convenient selfie mirror… if that's your thing, we don't judge.
Buy Now: Pick up the RevolCam for the discounted rate of $34.99.
The Tritan Infusion Water Bottle: Set of 4 ($29.99, 62% off)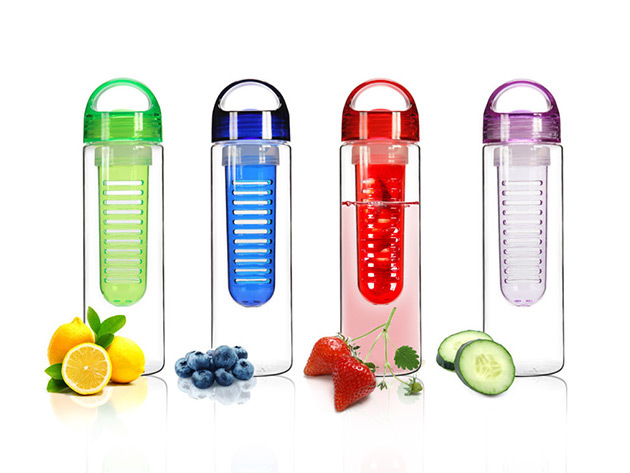 Staying hydrated is always a must—especially while roaming around an amusement park all day. These Tritan Infusion Water Bottles deliver great tasting water with minimal effort at all. Simply place your favorite fruit, vegetable or herbs in the infuser and voilà! You have a great tasting, healthier beverage to sip on instead of sugary sodas and sports drinks. And its spill-proof design makes it an ideal on-the-go accessory.
Buy Now: Get a set of 4 Tritan Infusion Water Bottles for the whole family for under $30.
This Zunammy Fitness Tracker ($18.99, 62% off)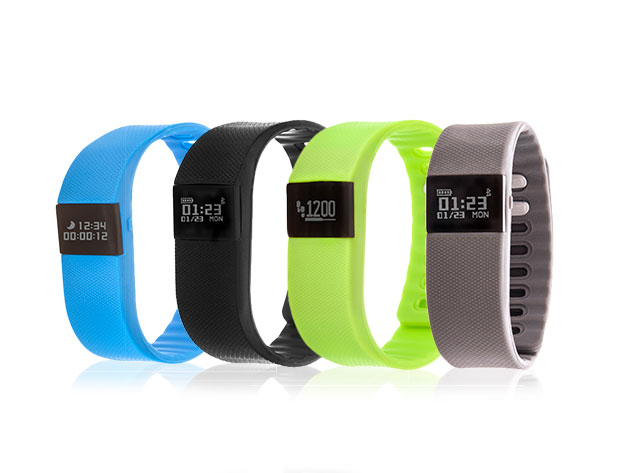 Believe it or not, walking around a new town or amusement park with the family can be a great workout. This Zunammy Fitness Tracker does more than just count your many steps, it monitors your sleep patterns and activities so that you can make the most of your daily workout. It even hooks up to your smartphone thanks to its free app. Because even walking to the churro stand counts as exercise, right?
Buy Now: For a limited time, the Zunammy Fitness Tracker is just $18.99.
BOOMR Bungee Camera Strap ($19.99, 50% off)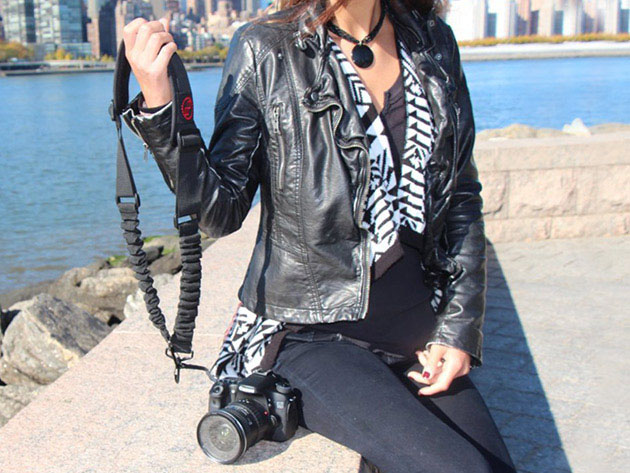 Getting a sore neck after lugging your camera around all day is no fun. The BOOMR Bungee Camera Strap puts your comfort first by significantly decreasing the weight of your camera around your neck and shoulders. You can even attach a bag or briefcase to the strap to take your comfort even further. Trust us, your neck and shoulders will thank you.
Buy Now: Get the BOOMR Bungee Camera Strap for half off at $19.99.
The Momo Stick Phone Grip ($8, 19% off)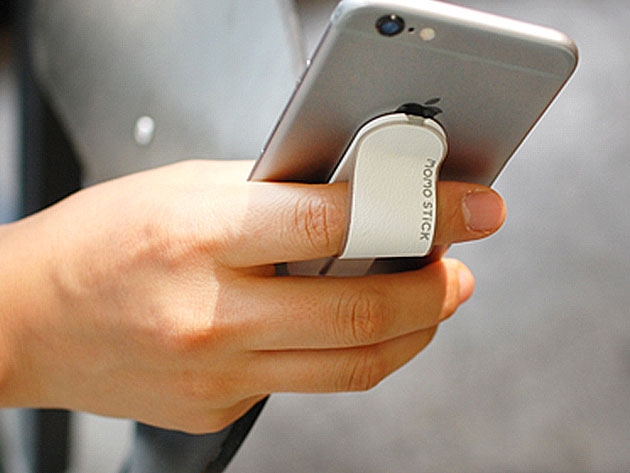 If you've ever dropped your phone before, you'll be thanking your lucky stars for the inventive Momo Stick Phone Grip. This little device sticks right onto the back of your phone, giving you the perfect grip—and a cure for those pesky butterfingers. The grip can be easily detached and moved around to different devices and even serves as a self-supporting stand for your video-watching pleasure.
Buy Now: For just 8 bucks, the Momo Stick is all yours.
These inCharge Charging Cables ($19.99, 16% off)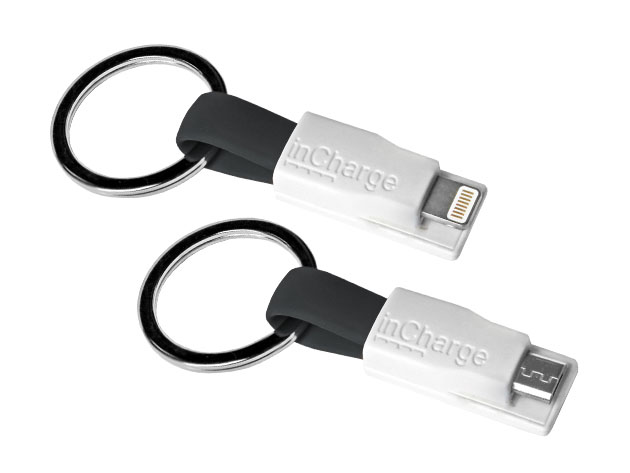 These portable chargers may be adorably little, but when your phone battery is low, they have the power to save the day. These fun-size chargers magnetically clip on to your keychain, giving you access to a USB port wherever you may be. Whether you're on a long hike or spending the day at the theme park, never stress about your phone losing battery life again.
Buy Now: The inCharge Charging Cables are discounted to a cool $19.99.
The Universal 3-in-1 Lens Kit for Smartphones & Tablets ($11.99, 58% off)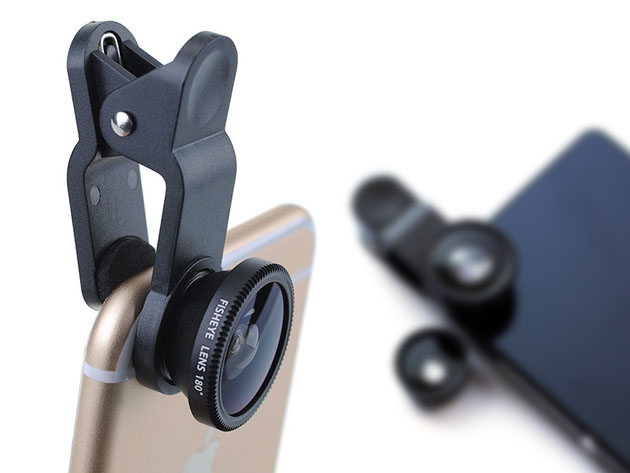 Move over, Annie Leibovitz– there's a new photographer in town! Thanks to this Universal 3-in-1 Lens Kit, your regular smart phone can be transformed into a professional-grade camera. Choose from a 180 degree fish eye lens, wide-angle lens, or macro lens to turn your regular photos into true masterpieces. Simply clip onto your smartphone or tablet whenever you sense some great photo opportunities while out and about with the family.
Buy Now: The Universal 3-in-1 Lens Kit for Smartphones & Tablets is marked down to $11.99.
And remember, use coupon code GIFTSHOP15 to get an additional 15% off!