The trailer for Star Wars: The Last Jedi arrived on Monday and it showed just enough of the new film to get us super excited for the December 15 release. As expected, Rey is honing her Jedi skills with Luke, but as the trailer reveals, there are going to be quite a few dark moments for both of them along the way.
Here, we highlight some of the most interesting parts of the 2 and 1/2 minute preview. Spoilers ahead!
1. There's a strong parallel between Rey and Kylo Ren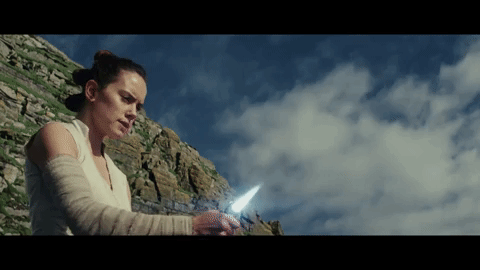 The trailer begins with a shot of Kylo Ren gazing at the work of the First Order as Snoke's voice intones, "When I found you I saw raw, untamed power. And beyond that, something truly special." As Snoke finishes his sentence we cut to Rey firing up Luke's lightsaber, setting her up at the edge of the Dark Side.
2. Luke is scared of Rey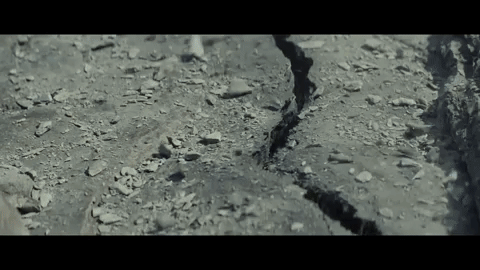 As we saw in the final seconds of "The Force Awakens," Rey found Luke and has now begun her Jedi training. As Rey cracks the earth with her power, Luke looks more than a little freaked out. "I've seen this raw strength only once before. It didn't scare me enough then. It does now." His words are intercut with shots of him emerging from a pile of rubble, presumably after his nephew Ben Solo destroyed the school of Jedi. If Luke abandons Rey, we can only imagine it will send her reeling to a dark place.
3. Leia may be under attack from her own son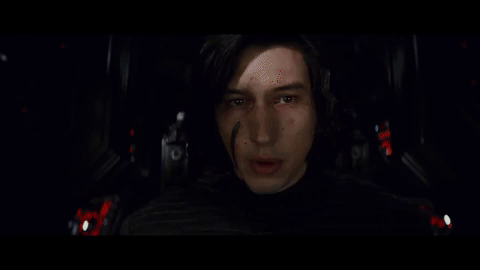 It wouldn't be a surprise considering Ben/Kylo's actions re: Han Solo in the last movie, but now it appears he's going after his mother, too. In an intense sequence showing off Kylo's TIE piloting skills, he seems poised to fire directly at a Resistance ship with Leia on board. "Let the past die. Kill it, if you have to," he voiceovers. Say it ain't so, Kylo.
4. Poe Dameron gives us hope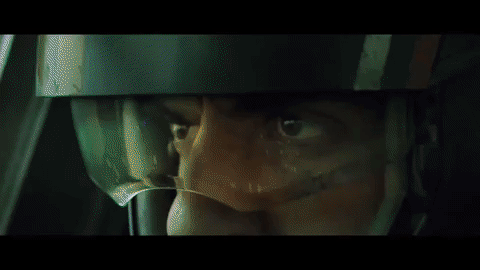 On a more hopeful note, Poe Dameron offers some rallying words as the trailer moves to fight sequences full of sparks, fire, and Finn. "We are the spark that will light the fire that will burn the First Order down," he says. We're totally on board with this.
5. Kylo Ren offers a helping hand to Rey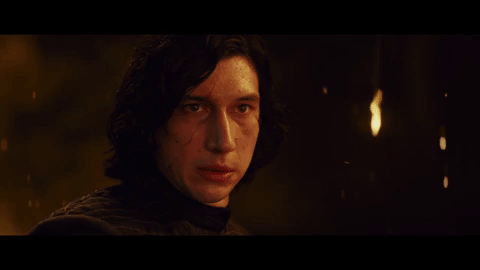 Rey is obviously going on quite a journey during "The Last Jedi," and the trailer leaves us wondering where she'll end up. In a final "Oh no!" moment, Rey looks distraught as she says, "I need someone to show me my place in all this." It turns out she's speaking to Kylo Ren, who offers his hand as we cut to black.
CUE THE SCREAMS.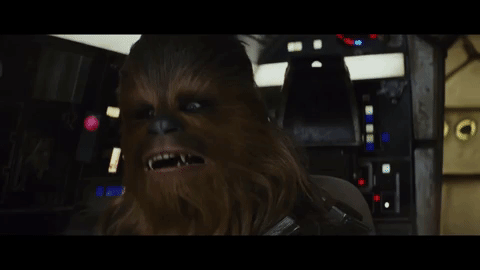 The trailer didn't even include Rose, Amilyn Holdo, BB-8's evil twin and more, so there are still plenty of secrets to be revealed on December 15.
See the full trailer in the video below, and let us know which parts you loved in the comments.
WATCH – STAR WARS: THE LAST JEDI TRAILER: