Whether your family is headed to the amusement park or grandma's house, these bags add a completely new level of convenience and organization. So go ahead, make packing forgettable and the trip seriously unforgettable with these handy pieces of luggage.
1. This Perfect Expandable Carry-On Bag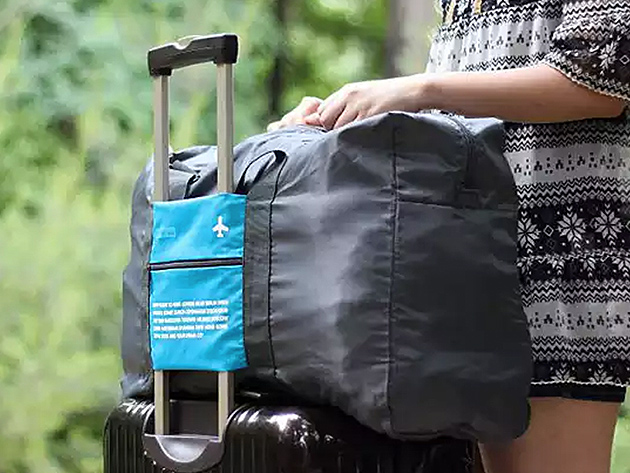 Traveling is great, but not having enough room in your bag for all the fun souvenirs you've collected? Not so much. This Expandable Carry On Bag actually adjusts to fit all of the awesome goodies you'll find on your vacation—5 pounds of it to be exact. This handy bag transforms from a compact 8″ x 7″ pouch into a full 14″ x 20″ carry-on bag! The bag is made of heavy-duty waterproof nylon and meets air travel carry-on size requirements.
Right now the Expandable Carry On Bag is just $19.99. Buy yours here.
2. The Bomber Barrel Duffel Bag Complete Set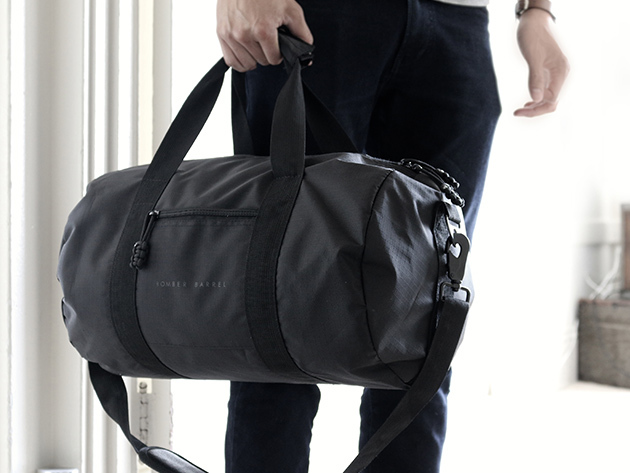 There's a reason why this awesome duffle bag is the most funded bag on Kickstarter. Its tough, weather resistant material is perfect for traveling on vacation and is filled with interior and exterior pockets to store your most precious travel essentials. And the best part? The duffle bag includes a travel kit for your toiletries, jewelry or whatever delicate items you're taking wth you. Think you can find another duffle bag as dynamic as this one? Trust us, you won't.
Snag your Bomber Barrel Duffel Bag Complete Set right here for the discounted price of $69.99.
3. This 1Voice Weekender Garment Bag With Built-In Battery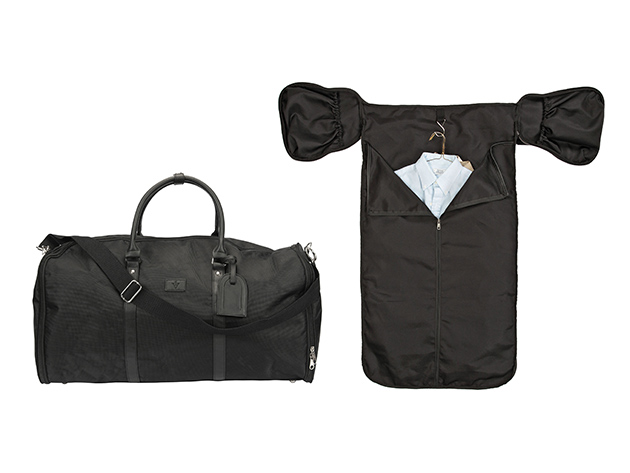 When it comes to traveling with the family, this innovative bag is a complete game-changer. The 1Voice Weekender Garment Bag not only comes in a spacious duffle, it has a build in 10,000mAh lithium-polymer charger for your phone and other electric devices. Whether you're off on a quick getaway or are heading on a month-long excursion, this mother of all garment bags is an absolute travel essential.
Click here to get your 1Voice Weekender Garment Bag With Built-In Battery for just $79.99.