Could your home office use some sprucing up? Is your son's room in dire need of a pop of color? We've collected some seriously awesome wall art and decor featuring some of your favorite movies and games. And did we mention they're all drastically discounted? You're welcome.
1. This Neat Star Wars Art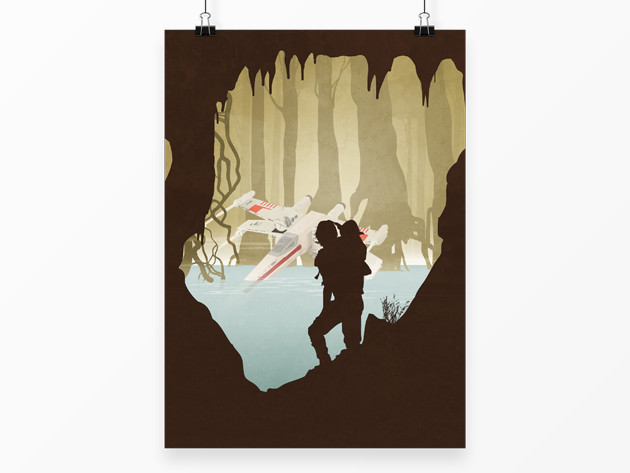 Whether you're ten years old or a full grown adult, Star Wars never gets old. Transport yourself into some of the movie's iconic scenes while standing in your living room with this stunning Star Wars Art. Imagine starting off your day by staring right into an action shot of Yoda and and Luke at Dagobah or a detailed image of the rebel fighter ship. Now that's a force that's hard to ignore. These prints designed by Devin Schoeffler are full of vibrant colors, making any room come to life.
Transport yourself to a galaxy far, far away for just $19. Buy your Star Wars Art here.
2. These Unique Marquee Desk Lights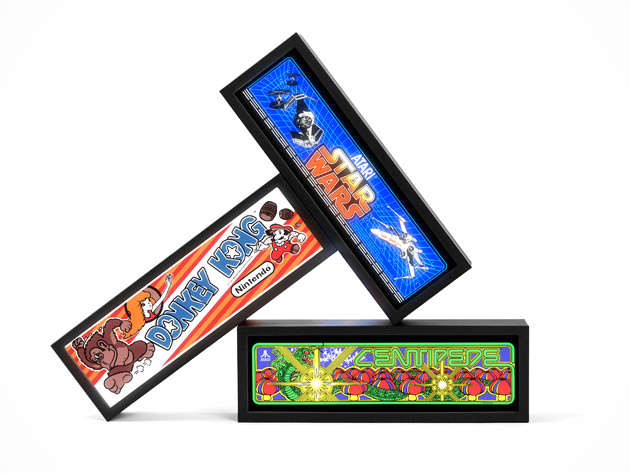 Why settle for a boring old desk lamp when you can get bright lights from you favorite movie marquees? These Mighty Marquee Lights give your desk an extra pop of color while you're working away with beautifully illuminated images from your favorite games and movies like Donkey Kong and Star Wars. And the best part? The faces of the Marquee Desk Lights are removable so you can swap out images and even add your own designs whenever you need a change of scenery.
Add some pizzaz to your desk with the Marquee Desk Lights for just $19. Get yours here.
3. These Super Cool Science Art Posters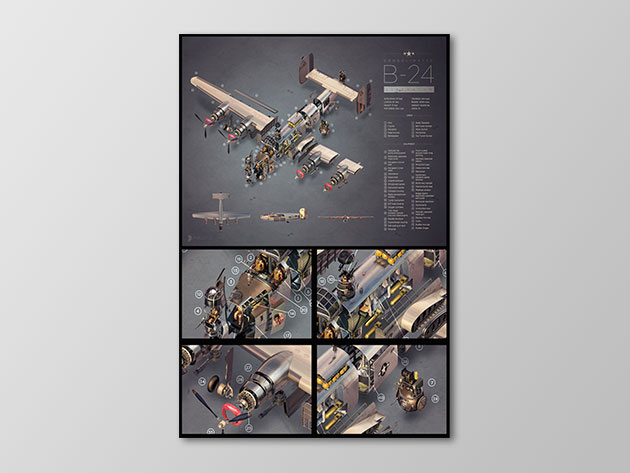 If you love learning how your favorite gadgets and machines work, you've gotta check out these rad Science Art Posters. Add some character to any room with this detailed blueprint of the B-24 bomber that was used during World War II. Designed by artist, Devin Schoeffler, this detailed piece of art will catch the eyes of any engineering buff and make a great educational addition to any office or game room.
Snag this Science Art Poster here for only $19.95.
4. Space Art Posters that are Out of this World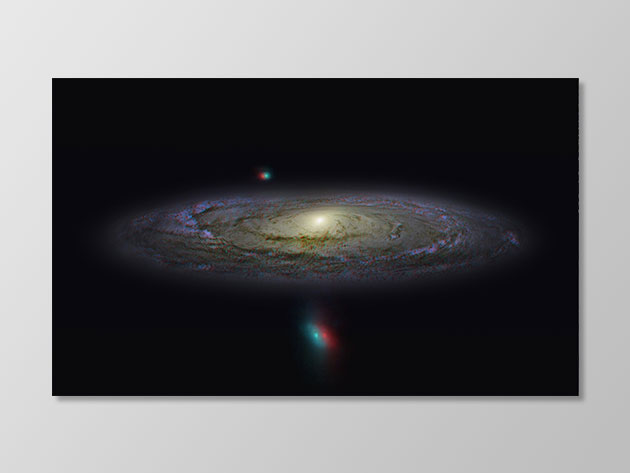 Believe it or not, there's a lot to explore beyond this earth. Have fun imagining what's out there by peering into the wondrous galaxy of Andromeda right on your own wall. This Space Art Poster features an actual photograph of the distant galaxy of Andromeda printed on on 100lb photo paper, and even comes with a pair of 3-D glasses, getting you as close as possible to the feeling of floating in space.
Channel your inner astronomer with Space Art Posters for the discounted price of $19.95. Get yours here.
5. This Deadpool Mercenary Poster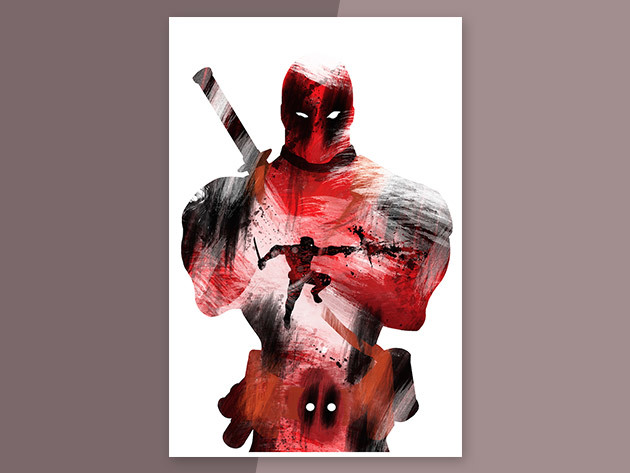 Wish you could invite the ultimate anti-hero to your house for movie night? Now you can. This Deadpool Wall Art is the perfect addition to any game room, movie theatre or just about any room in the house. With its interesting, bold strokes and creative fighting montage, this poster perfectly depicts the very essence of Deadpool.
Click here to snag your Deadpool Mercenary Poster for just $19 bucks.